When I quit drinking alcohol, I didn't think about experimenting with alcohol-free drinks. I focused more on my physical and mental health, and regaining the confidence to socialize without inebriation. 
Now, I understand how beneficial it is to consume healthy, tasty drinks throughout sobriety. I'm conscious of the packaging, ingredients, brand ethos, what the flavor does to my senses, and the aftertaste. It's a visceral experience that never occurred to me while misusing alcohol. Quick consumption was the goal back then – feeling good is the goal today.
As the weather gets colder and holiday season approaches, many no-alcohol options provide great benefits. Some can support your immunity, and can make great gifts. If you're alcohol-free or looking for alcohol alternatives, stock up on these Black-owned beverage brands for year-round comfort. I spoke with the owners of Calabash Tea & Tonic, Candid Tea, and Replenish Kombucha to learn more about the collective impact they're working toward.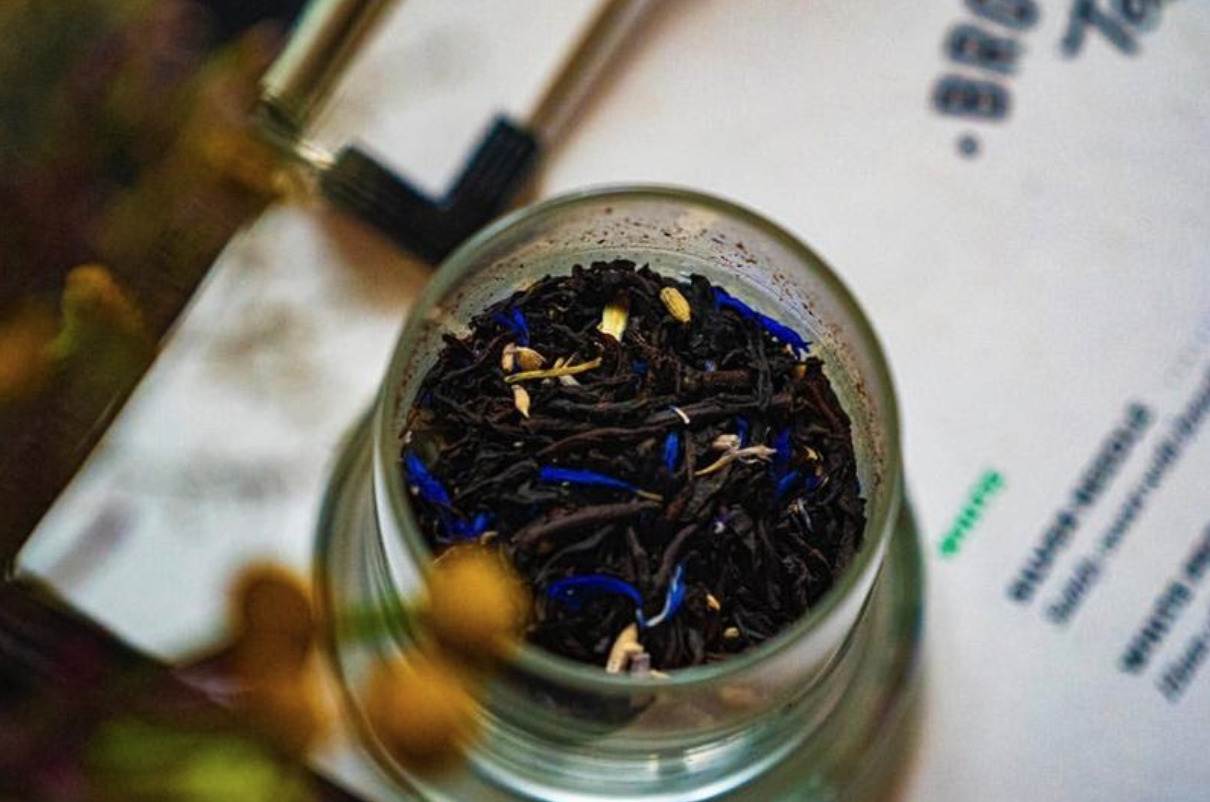 Brooklyn Tea
Brooklyn Tea, located in Brooklyn, New York is a calm, inviting nook offering loose leaf tea blends. Owners Jamila McGill and Alphonso "Ali" Wright have received an outpouring of support and press this year, including a shoutout by Shonda Rhimes on Twitter and a feature in Beyonce's directory of Black-owned businesses. 
Despite a surge in online orders, their commitment to community is still key to the work. They provide compost to a local community garden through Tahuti Ma'at, and recently launched their first Brooklyn Tea Scholarship and Community Leadership Award. The first scholarship assisted their employee, Euralis, with her college tuition. The inaugural award ceremony honored Little Sun People, a Brooklyn-based, culturally-responsive pre-school. Shop Brooklyn Tea | Follow @brooklyntea on Instagram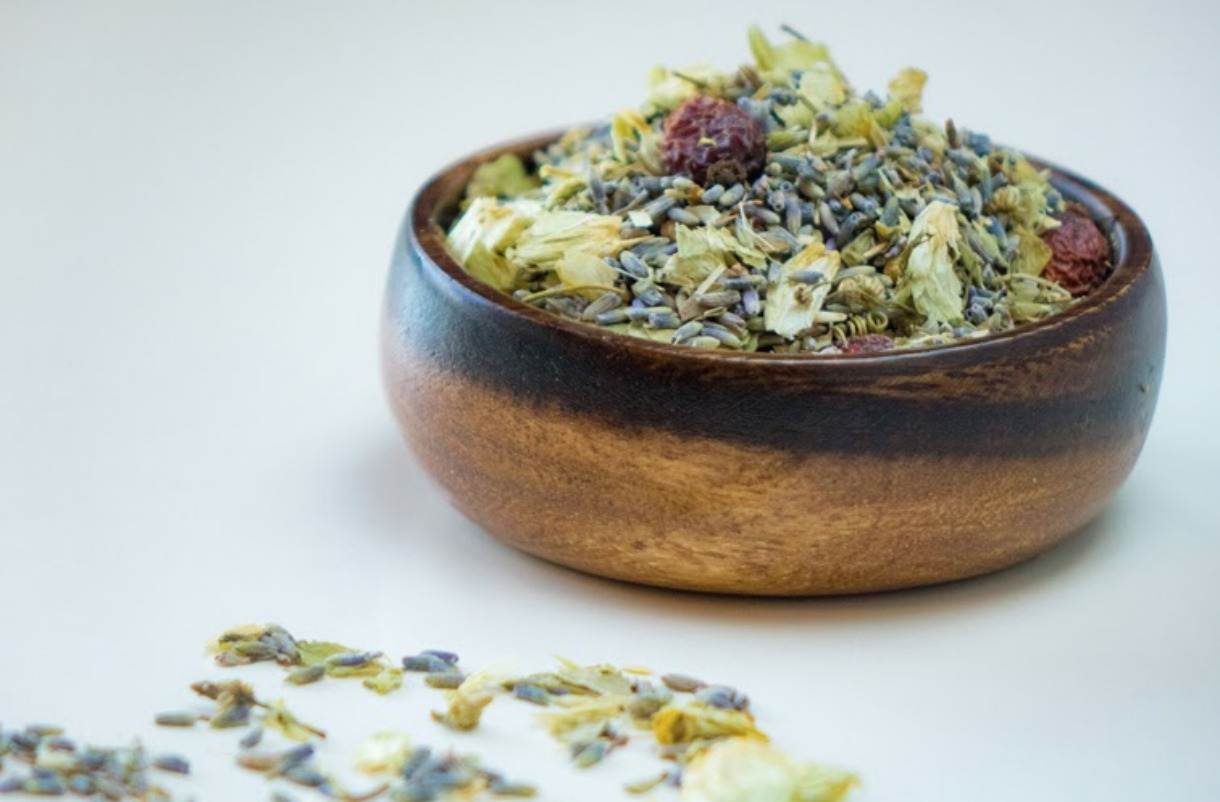 Calabash Tea & Tonic
Dr. Sunyatta Amen, owner of Calabash Tea & Tonic, is a fifth-generation master herbalist and naturopathic doctor. Based in Washington DC, she describes her tea shop as a "people's pharmacy" that connects modern communities back to natural medicine. "When you're out of touch with nature, you're depleted. And that's what causes anxiety, depression, and feelings of hopelessness," Dr. Amen said. 
A sociable alternative to the bar, Dr. Amen believes not serving alcohol has helped foster a strong, communal environment. "Being a part of community, to me, is the new sexy," Dr. Amen said. And she walks the walk – Calabash Tea & Tonic has been rated Yelp's most loved DC restaurant for 15 consecutive years. Shop Calabash Tea & Tonic | Follow @calabashtea on Instagram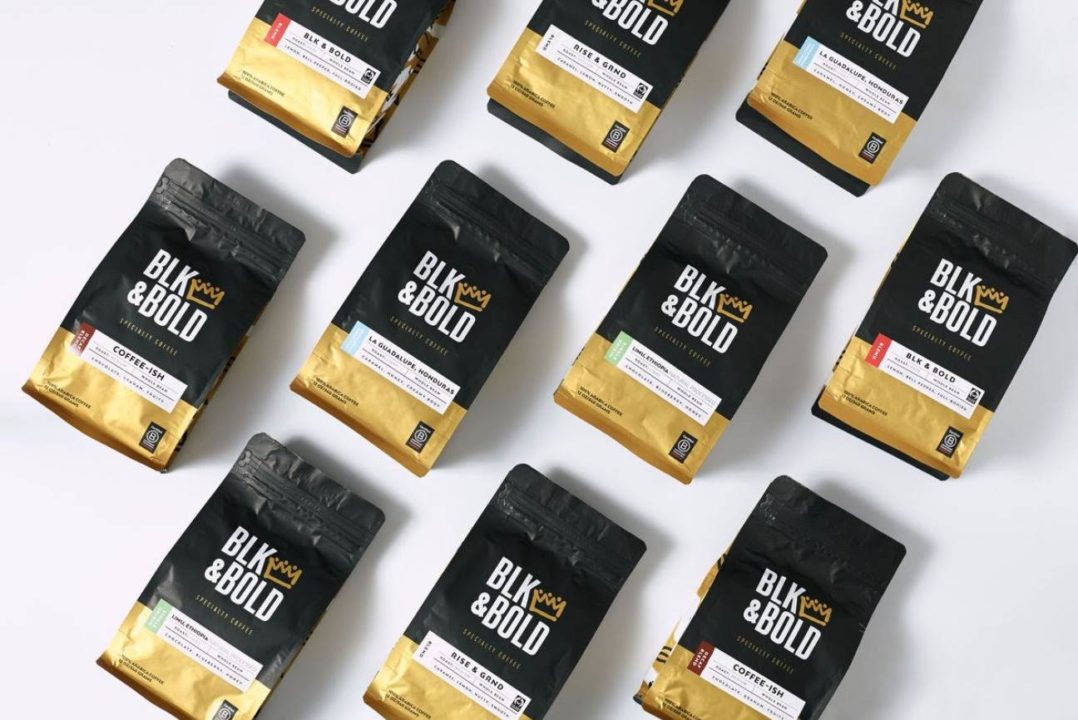 BLK & Bold
Founded by Pernell Cezar and Rod Johnson, BLK & Bold is an online-only specialty coffee company that centers social impact and conscious consumerism. They donate 5% of profits to organizations that support marginalized youth, prioritizing urban farming and food justice programs, as well as education and wellness projects. BLK & Bold is sold at Target and Whole Foods, and is Amazon's best selling coffee brand. Shop BLK & Bold | Follow @blkandbold on Instagram    
Chicago French Press
Based in Chicago, Illinois, Chicago French Press was founded by Kris Christian, a former Wall Street analyst and lifelong coffee enthusiast. Christian wanted to cut back on the added sugar, eventually blending fruits and nuts to create a naturally sweet cup of coffee. 
Chicago French Press donates 5% of proceeds to local organizations like The Take Back, which provides Chicago's South Side youth with school supplies, meals, and scholarships. Shop Chicago French Press | Follow @chicagofrenchpress on Instagram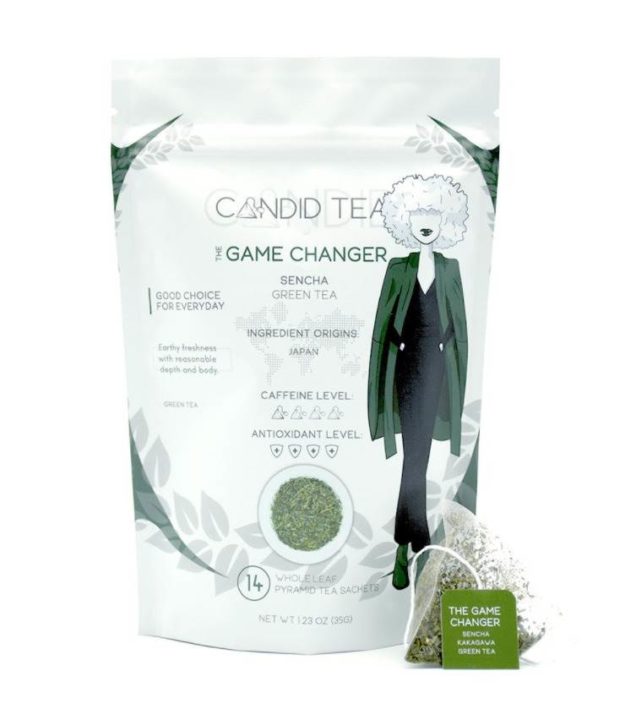 Candid Tea
Founded by Courtney Alexandria, Candid Tea started as a lifestyle blog and grew into a product-based, service-driven business. Though a lifelong tea-drinker, Alexandria didn't know much about the wellness benefits found in tea until she eagerly researched. As Alexandria learned, her palette grew, and her passion for tea amplified. "Tea is so much more than liquid in a cup," Alexandria said. "It's accessible to anyone." 
She wants woman-identified folks to see themselves in each tea blend, so all products, like "The Game Changer," are created with a meaningful intention. Alexandria also donates 10% of monthly profits to a non-profit or charitable organization. She selects local and national efforts that support, empower, and enable women to collaborate in community. Shop Candid Tea | Follow @candidtea on Instagram
Me & the Bees
Founded by Mikaila Ulmer at age four, Me & the Bees is a lemonade company dedicated to bee advocacy, youth engagement, and social entrepreneurship. Produced with ingredients like flaxseed and honey from bees, Ulmer, now fifteen, operates the business from Austin, Texas with her parents, D'Andra and Theo Ulmer. Me & the Bees promotes bee conservation through the Healthy Hive Foundation, and Ulmer's memoir, Bee Fearless, was released in August 2020. Shop Me & the Bees | Follow @mikailasbees on Instagram
Replenish Kombucha
Angel Jackson, owner of Replenish Kombucha, is always thinking about alternatives to Western medicine. She started making kombucha for her family as a bubbly alternative to sweet teas and sodas – two staple drinks in Memphis, Tennessee, tastily known as the "barbecue belt." 
Replenish Kombucha, a family-run operation, is the only kombucha brewery in Memphis. "We've been warmly welcomed," Jackson said. "Reaching out to community and letting them know who we are is still one of the most important pieces to our business."
Through Replenish Kombucha, Jackson wants consumers to feel happy, fun, and active. "Your gut is the seed of your emotions," she said. The gut-happy probiotics found in kombucha can certainly lead the way. Shop Replenish Kombucha | Follow @replenishkombucha on Instagram
Boss Blend Coffee
Driven by a desire to connect Black people with high-quality coffee, Kalisha "Fly" Carmichael founded Boss Blend Coffee. She's been featured in the Museum of Food and Drink's Black-owned business directory, and launched a GoFundMe campaign to crowdfund for operating expenses and team expansion. Shop Boss Blend Coffee | Follow @bossblendcoffeeco on Instagram | Support the GoFundMe campaign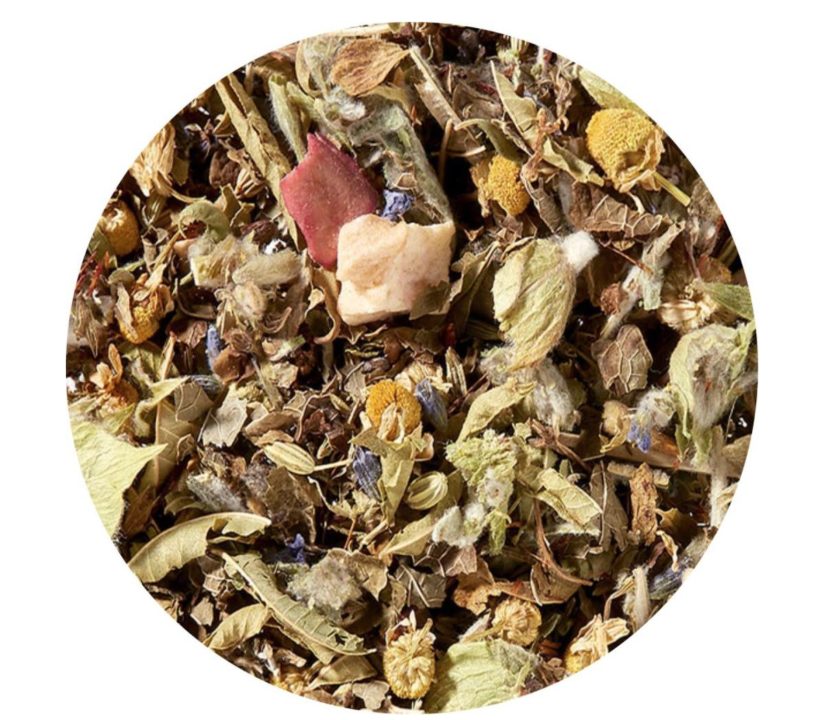 Tea Please
With dessert-flavored teas, iced teas, and wellbeing blends, Tea Please founder Jasmine Oliver provides something sweet, chilled, and soothing. Serve yourself "Vanilla Horchata" for a daytime pick-me-up, or "Sweet Dreams" for a nighttime reset. Shop Tea Please | Follow @teaplease on Instagram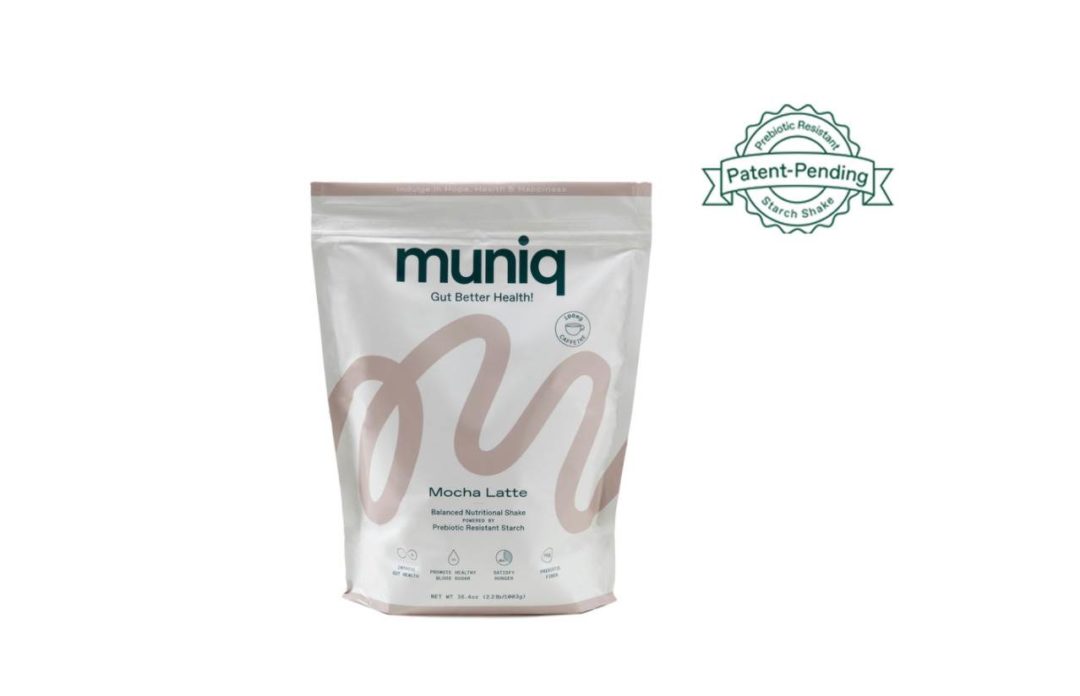 Muniq
Through Muniq, founder Marc Washington aims to preserve the legacy of his sister, Monica. She was diagnosed with Type 2 diabetes and passed away due to complications during childbirth. By centering gut health, the shake company urges us to understand the role that gut health plays in managing our overall wellbeing, from blood sugar levels to digestion and immunity. Shop Muniq | Follow @muniqlife on Instagram
No matter your flavor, going alcohol-free doesn't mean your options will be limited. Actually, it can help you consume – and take care of yourself – in a brand new way. Supporting mission-driven, Black-owned business is the cherry on top.  
Disclaimer: Our articles and resources do not constitute clinical or licensed therapy or other health care services. If you need counseling or therapy services please contact a licensed provider. If this is a medical emergency, call 911.