Choose the plan that works for you
Want more information about treatment plans?
Learn more about how Monument plans can help you reach your goals.
Read the article
"I knew I needed support to stop drinking, but I work a lot and have a family to keep up with so I never felt I had time to find it. I love what Monument is doing — it made it easy for me to get help… do not plan on turning back!"

Beloved_Quartz_120, Weekly Therapy & Medication member
Monument in action
Personalized plans to meet personal goals
R's goal
Take the critical first step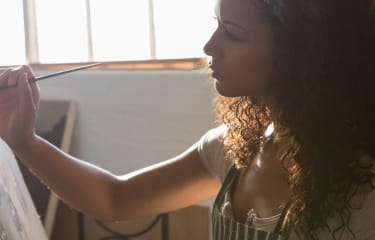 "Monument helped reduce all barriers to seeking help and made getting that help very immediate and accessible. I feel that getting help for alcoholism has never been easier!"
Online Therapy

Weekly

Medication

Naltrexone
Mike's goal
Be a more present parent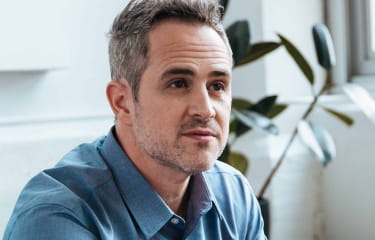 "I didn't drink often, but when I did, I couldn't stop. Therapy helps me work through impulses, and medication takes drinking off the table for me"
Online Therapy

Weekly

Medication

Disulfuram
Jonathan's goal
Drink responsibly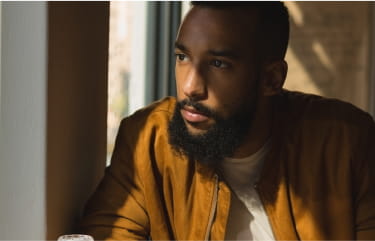 "I was upping my drinking at night, which made me feel terrible the next day, as well as costing me an arm and a leg"
Online Therapy

None

Medication

Naltrexone
Frequently asked questions
Monument provides a medical solution to a medical problem, including options for FDA-approved medications to help you moderate or stop drinking. All treatment plans start with a pre-screener survey to learn more about you and a video call with a licensed physician. After enrolling in a Monument treatment plan, you'll be matched with a licensed physician.
Based on an initial video call with your physician, they may prescribe either naltrexone or disulfiram based on your medical history, goals, and preferences. Then, pending a prescription, your medication will be sent to your pharmacy of choice. As a default, we will send your prescription to Amazon Pharmacy, which delivers your medication right to your door. If you'd prefer to send your prescription to another pharmacy, you can do so by updating your preferences here. The cost of medication is not included in your plan, but may be covered by your medical insurance. On average, 30 days of daily medication is under $40 per month without insurance and is a fraction of the cost with insurance coverage.
Yes, if you enroll in a Physician Care treatment plan, you will be charged $45 for your appointment with a verified, licensed physician. The physicians on the Monument platform will prescribe medication if they deem that it is safe and appropriate for you based on your goals, preferences, and medical history. You can message your physician at any time. (See more about what you can expect from your physician call.) You can cancel your plan at any time.
Currently, insurance coverage is available for members in the state of New York. Monument is currently in-network with Aetna, Cigna, UnitedHealthcare/Optum, Medicare, and Oscar Health for our members in the state of New York.
We are working hard to expand our insurance coverage for all Physician Care and Total Care patients. In the meantime, our out of pocket prices are competitive with many therapy co-pays. The cost of medication is not included in our plans, but may be covered by insurance.
Monument plans are personalized to your goals and needs, and everyone's treatment timeline looks different. You will discuss the recommended frequency of appointments with your physician on your initial call. If you're prescribed medication by your physician, you'll likely want to meet at least every 90 days to ensure seamless refills and check in on your progress.