Want more information about treatment plans?
Learn more about how Monument plans can help you reach your goals.
Read the article
"I knew I needed support to stop drinking, but I work a lot and have a family to keep up with so I never felt I had time to find it. I love what Monument is doing — it made it easy for me to get help… do not plan on turning back!"

Beloved_Quartz_120, Weekly Therapy & Medication member
Monument in action
Personalized plans to meet personal goals
R's goal
Take the critical first step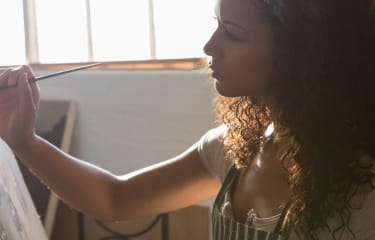 "Monument helped reduce all barriers to seeking help and made getting that help very immediate and accessible. I feel that getting help for alcoholism has never been easier!"
Online Therapy

Weekly

Medication

Naltrexone
Mike's goal
Be a more present parent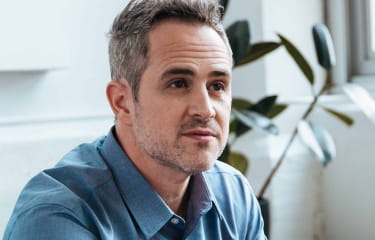 "I didn't drink often, but when I did, I couldn't stop. Therapy helps me work through impulses, and medication takes drinking off the table for me"
Online Therapy

Weekly

Medication

Disulfuram
Jonathan's goal
Drink responsibly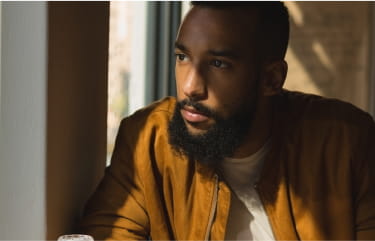 "I was upping my drinking at night, which made me feel terrible the next day, as well as costing me an arm and a leg"
Online Therapy

None

Medication

Naltrexone
Frequently asked questions
Monument is an online treatment platform for those looking to change their relationship with alcohol. ​We connect you to providers that can help you reach your goals for sobriety or moderation. Monument treatment plans are personalized to you, and available entirely online. Check out our plans above.
Monument's care plans include holistic tools tailored to your needs and goals. These evidence-based tools include peer support groups, cognitive behavioral therapy, and physician-prescribed medication. Medication is always optional. Depending on your plan, you'll work with a licensed physician, or a licensed physician and a licensed therapist, to reach your goals in a personalized treatment program. All members will also have a care coordinator to answer any questions along the way.
Monument is for anyone looking to change their relationship with alcohol. The treatment plan you choose is dependent on if you're interested in attending alcohol therapy, and how often, or if you're looking to begin with physician care only. Once you sign up, you'll take a pre-screener survey that will let you know which of our treatment plans can best support you. You can also change your Monument plan at any time to adjust to what will work best for you. You may also find it helpful to take our online drinking habits quiz, or read about abstinence vs moderation.
Monument connects you to physicians within the Live Life Now medical group, and to independent therapists on our platform. All physicians and therapists are highly qualified, licensed, and thoroughly background checked, and have experience working with patients with alcohol dependence. You can read more about our medical team here.
Monument Inc. provides administrative and business support services to independent medical and clinical practices and providers. Monument Inc. does not provide medical or clinical services and does not own medical or other clinical practices. All medical services are provided by Live Life Now Health Group, PA d/b/a Live Life Now Medical Group. All counseling and therapy services are provided by independent licensed practitioners including licensed clinical social workers (LCSW) and licensed mental health counselors (LMHC). Individuals should contact their physician or therapist with any questions about their treatment.
If you feel your therapist is not a good fit, you can request a new match by emailing us at support@joinmonument.com and we'd be happy to help you find the therapist that's right for you.
Monument provides a medical solution to a medical problem, including options for FDA-approved medications to help you moderate or stop drinking. All treatment plans start with a pre-screener survey to learn more about you and a video call with a licensed physician. After enrolling in a Monument treatment plan, you'll be matched with a licensed physician.
Based on an initial video call with your physician, they may prescribe either naltrexone or disulfiram based on your medical history, goals, and preferences. Then, pending a prescription, your medication will be sent to your pharmacy of choice. As a default, we will send your prescription to Amazon Pharmacy, which delivers your medication right to your door. If you'd prefer to send your prescription to another pharmacy, you can do so by updating your preferences here. The cost of medication is not included in your plan, but may be covered by your medical insurance. On average, 30 days of daily medication is under $40 per month without insurance and is a fraction of the cost with insurance coverage.
Yes, if you enroll in a Physician Care treatment plan, you will be charged $45 for your appointment with a verified, licensed physician. The physicians on the Monument platform will prescribe medication if they deem that it is safe and appropriate for you based on your goals, preferences, and medical history. You can message your physician at any time. (See more about what you can expect from your physician call.) You can cancel your plan at any time.
Monument is in-network with many major insurance providers. You can check your insurance coverage here: https://joinmonument.com/insurance. If we're not currently in-network with your insurance, don't worry! We're working hard to expand coverage for all Monument members. In the meantime, our out of pocket prices are competitive with many therapy co-pays. You can also use your FSA/HSA funds to cover copays and deductibles at Monument in most cases.
Monument plans are personalized to your goals and needs, and everyone's treatment timeline looks different. You will discuss the recommended frequency of appointments with your physician on your initial call. If you're prescribed medication by your physician, you'll likely want to meet at least every 90 days to ensure seamless refills and check in on your progress.
It's our mission to make evidence-based alcohol treatment as accessible as possible, which is why we provide affordable out-of-pocket pricing, and are in-network with many insurance providers. Monument offers an alternative to private rehab programs, which cost $17,400 per month on average.1 Monument plans begin at $9.99/month, with our most comprehensive care plan still below industry averages at $249/month without insurance. We also have a free membership that includes therapist-moderated support groups, an anonymous community forum, and a library of expert resources.