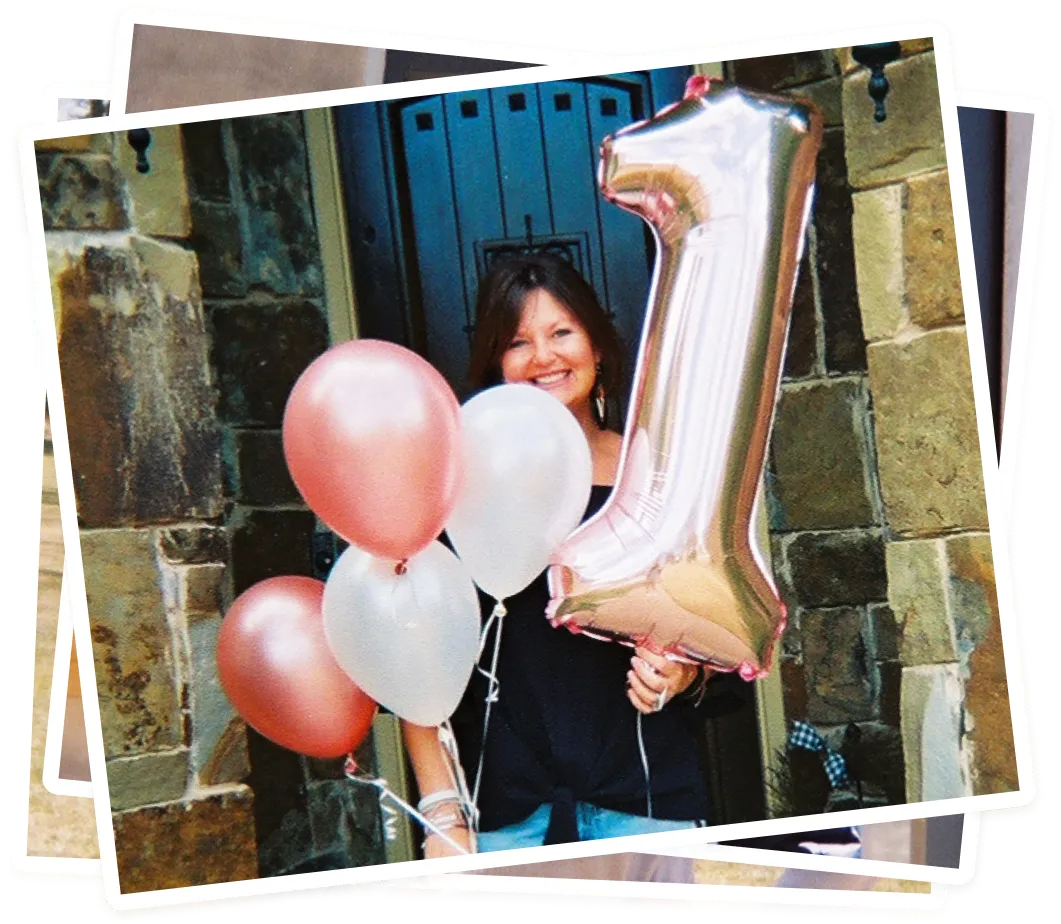 Online alcohol treatment on your own terms
Holistic treatment with therapy, medication, and community.
Get started
Accepted insurances include:

Aetna
Oxford Health Plans
Oscar
Medicare
United Healthcare
Optum
Cigna
Member reviews
Real people, real results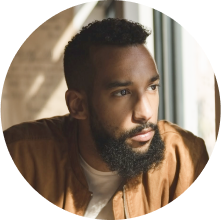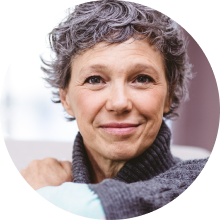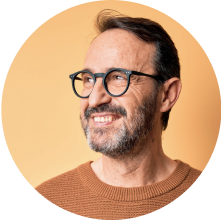 Read the reviews
"Monument has changed my life! Great therapists and groups. For me, it broke the cycle of shame, which enabled me to cut way down on my drinking."

Monument Member

★

★

★

★

★
The gold standard in alcohol treatment
Monument is designed to get you results even if you're short on time and don't have the budget for expensive alcohol rehab. Care is 100% online and can be covered by insurance.
Plans & Pricing
Personalized online treatment is more affordable than you think.
Find a plan that works for you and your budget.
Browse plans
30 Days Without Alcohol: Timeline & What to Expect
Quitting drinking can be a big change. It's important to know how to do so safely, and what you can expect along the way.
Learn more about Day 1—30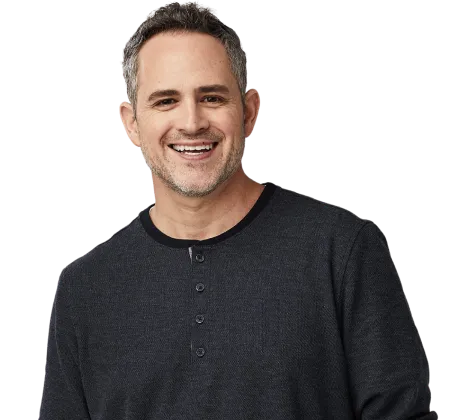 Drinking less is just the beginning
You deserve the emotional and physical benefits of sobriety or moderation, and they are within reach with Monument.
Improved physical fitness
Restful sleep
Self confidence
Productivity
Better relationships
Reduced anxiety
Read more
Frequently asked questions
What is online alcohol treatment?
Online alcohol treatment is a treatment option for those looking to cut back on drinking from the comfort of their own home. At Monument, we believe life shouldn't have to stop to make progress. That's why we provide access to holistic, science-backed alcohol treatment entirely online.
After becoming a Monument member you'll gain access to virtual support groups, an anonymous forum, digital accountability tools, and virtual appointments with specialized therapists and physicians.
What can I expect from online alcohol treatment with Monument?
Membership gives you access to unlimited virtual support groups, an anonymous community forum, and encouraging tools like drink tracking and daily affirmations. You'll also get the ability to book insurance-covered appointments with Monument's network of specialized therapists and physicians, who can provide one-on-one guidance to help you reach your goals.
Your physician can prescribe medication to stop drinking if safe and appropriate. Therapy, physician appointments, and medication can be covered in part or in full by insurance.
What are the benefits of online alcohol treatment with Monument?
Changing your relationship with alcohol can be challenging, which is why we're here to make it as seamless as possible.
We connect you to highly qualified healthcare professionals and community support, entirely online. We've created a judgement-free, secure and confidential place for you to make progress on your own terms. We're also committed to making tools and information available to everyone, which is why we provide a free resource library in addition to affordable medical care.
Why should I try online alcohol treatment with Monument?
Changing your relationship with alcohol, whether that's through sobriety or moderation, can bring about great benefits. It can improve your physical, mental, and social wellbeing, and give you more time and energy to dedicate to what brings you joy. Changing your relationship with alcohol is something to be proud of, and you don't have to do it alone. Monument's innovative platform gives you the tools to make meaningful changes on your own terms. You don't need expensive rehab or to call yourself an 'alcoholic' to start building healthier habits.
What does it mean to be in alcohol recovery?
According to SAMHSA, recovery is "a process of change through which people improve their health and wellness, live self-directed lives, and strive to reach their full potential."1 At Monument, this looks like engaging with peers and/or an expert Care Team to change your relationship with alcohol, and live a healthier and happier life.
Can a person recover from alcohol dependence?
Yes, people with alcohol use disorder and alcohol dependence can change their habits and maintain lifelong abstinence or moderation. Alcohol dependence describes when an individual's body and brain adapts to view alcohol as essential to survival, and is at risk of experiencing withdrawal symptoms if they quit alcohol cold turkey. With the right support, including supervised medical detox and online alcohol treatment, the body is able to restore its natural balance and no longer depend on alcohol for its basic functioning.
Is recovery the same as sobriety?
Sobriety and recovery are related terms but have slightly different meanings. Sobriety describes remaining abstinent from a substance, whereas recovery describes a journey of healing and change, often used in the context of a substance use disorder such as alcohol use disorder. Many folks who are sober also identify as "in recovery", and many people do not. At Monument, we encourage you to use whatever labels and terms are most empowering for you, and leave the rest behind.
Can quitting alcohol cure anxiety?
Quitting alcohol can significantly reduce anxiety levels for many people, including 'hangxiety'. This is largely because drinking alcohol can make anxiety worse. Drinking alcohol can cause a chemical imbalance in the brain and hyperactivity in the nervous system, leading to increased anxiety. Learning more about the connection between alcohol and anxiety can help illuminate the ways in which alcohol may be affecting your mental health, and how cutting back or quitting can provide relief. By cutting back on drinking you're also less likely to experience alcohol-related shame and guilt, which in turn can reduce anxiety.
How much does alcohol rehab cost?
Traditional alcohol rehab programs can be particularly costly, with an average cost of $17,400 per month for private programs, and $5,700 per month for non-profit programs.2 These prices can quickly go up depending on the program and insurance options. Unlike traditional outpatient alcohol rehab, Monument provides care at costs competitive with mental health copays. By providing alcohol treatment entirely online, we can be flexible to your schedule and budget. Monument treatment plans start at $14.99/month plus an initial onboarding fee. You can explore our plans and pricing to learn more, and also check out your insurance coverage options.
How long is alcohol rehab?
Most traditional alcohol rehab programs are for 30, 60, or 90 days. Monument is not an outpatient or inpatient alcohol rehab program. Our online alcohol treatment is flexible to your needs and goals, and the duration of treatment is unique for every individual. While experts recommend most individuals engage with treatment for the first full year of their recovery journey, you can start or stop treatment at any time. You can also change up your treatment toolkit as your needs evolve. For example, many members start with weekly alcohol therapy, and reduce frequency to biweekly over time.
Medical advisors and clinical team
Sources:
National Institute on Drug Abuse. "Recovery, https://nida.nih.gov/drug-topics/recovery." Accessed Jun, 16. 2022.
VeryWell Mind. "The Costs of Alcohol and Drug Rehab, https://www.verywellmind.com/the-costs-of-alcohol-and-drug-treatment-67863." Accessed Jun, 16. 2022.
What is Monument?
Monument is the leading online alcohol treatment platform for anyone looking to cut back on drinking or stop altogether. Monument community members get access to an anonymous 24/7 forum to share updates throughout their journey, and free virtual support groups on topics related to alcohol dependence, moderated by a licensed therapist.
Members seeking one-on-one support can sign up for a personalized online treatment program. Treatment plans include options for online therapy with weekly or biweekly counseling, and physician care with medication management.
Licensed therapists and physicians empower members to reach their goals for sobriety or alcohol moderation with the support of evidence-based tools.
For those interested in medication to treat alcohol dependence, their physician will discuss FDA-approved prescription medication options. Members receive individual sessions with their treatment provider over video, no waiting room or expensive alcohol rehab required.