Loving football and not drinking don't have to be mutually exclusive. In fact, just as with every other event in life (weddings, bachelorette parties, New Year's Eve), it's possible to have an alcohol-free Super Bowl.
Tips for an Alcohol-Free Super Bowl
For those who are sober or are questioning their relationship with alcohol, the idea of attending a Super Bowl party where there may be a lot of drinking might not sound like a great time. Luckily, there are several other ways to get in the Super Bowl spirit and avoid any pressures to drink. 
1. Host Your Own Sober Party
If you just aren't comfortable going to hang out with your pre-sobriety friends for the Super Bowl, don't feel that you have to. Whatever you used to do before doesn't have to be the same thing you do now. In fact, one of the joys of sobriety is that you can change the narrative and have your own sober party instead. 
Invite your friends that don't drink or the friends that respect your choice not to drink and go all out. Make sure to load up your house with tons of alcohol-free drinks and lots of yummy snacks. The narrative around alcohol is shifting and as a result, a ton of fun, alcohol-free beverage options are now available. If it sounds good and you feel comfortable, you can even create a zero-proof bar at home.
2. Bring Your Own Alcohol-Free (AF) Drinks
You may decide that you still want to attend an event even if you know other people will partake in drinking, and that's great too, so long as you feel good about your choice. It's more than okay to turn down an invite if you don't feel ready; you don't owe anyone an explanation. If you're ready for it though, make sure to bring your favorite AF drinks with you so you have something to sip on.
Unfortunately, a lot of hosts still don't remember to provide fun or quality non-alcoholic drinks for their party guests. That can be a bummer but you don't have to relegate yourself to drinking water all night. Bring your own seltzer or something fancier, like ginger beer or alcohol-free beer, to ensure you have exactly what you like to drink and don't feel left out. Remember: you're in control of your sobriety and your drinks.
3. Do Something Else Fun Instead
There's always the option to not celebrate the Super Bowl at all. Maybe it's because you don't like football or maybe it's because you're triggered by past football-and-beer days, and an alcohol-free Super Bowl doesn't feel possible. Either way, it's okay to sit this one out. Plenty of people do nothing for the Super Bowl and it's not a big deal.
You can definitely do something else instead and celebrate the fact that you don't have to drink this year. Go hiking with your pup, go skiing since it's the middle of winter, or simply cozy up with loved ones at home. This day doesn't have to be a big deal if you don't want it to be.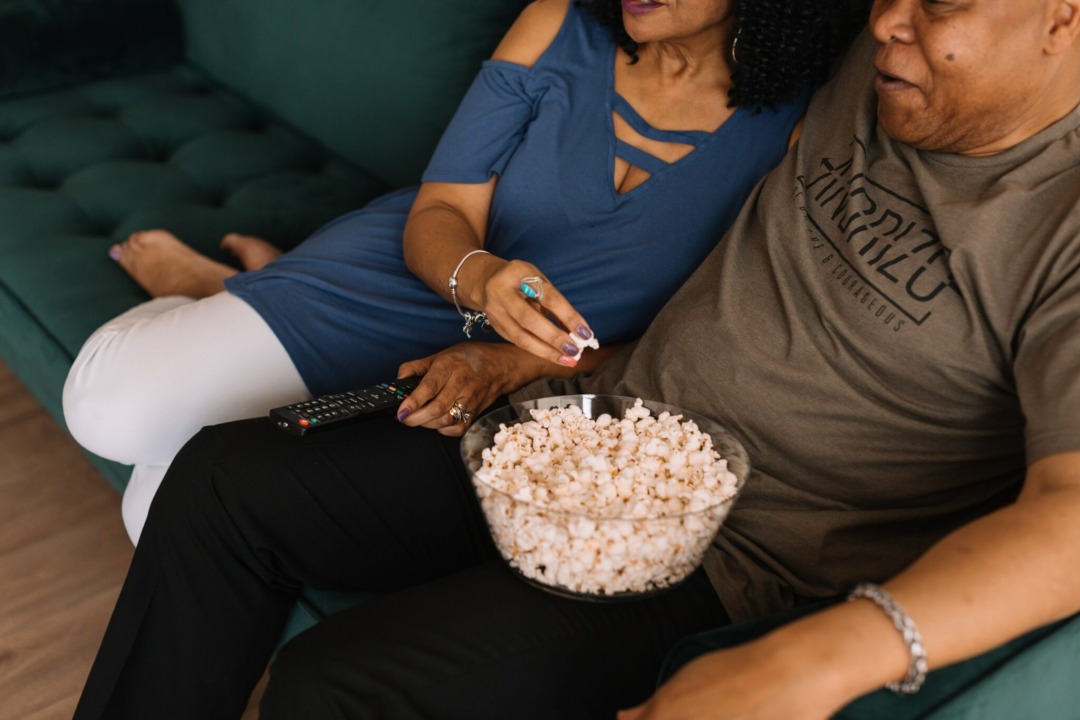 4. Take The Time To Run Errands
Last year, 96.4 million people watched the Super Bowl. That's a lot of people. Since at-home gatherings are particularly popular for the Super Bowl, less people are out and about. So do you have some big thing you need to get done or an errand you need to run? Now might just be the perfect time to do it!
For example, you could go to IKEA during the Super Bowl since it'll be far less crowded. Another option is to go to the grocery store on that Sunday night to prepare for the week ahead and take advantage of a calmer shopping experience.
5. Watch It With Loved Ones
Even though the Super Bowl is traditionally a time to watch the big game with a bunch of your friends, that doesn't have to be what you do. If you're intimidated by a big party or don't really feel like hosting your own but still want to watch the game, then there is nothing wrong with doing something solo or with a trusted loved one.
Make some popcorn, buy your favorite non-alcoholic drink, and settle in for a quiet evening at home. Well, it won't be all quiet, of course, since you'll be having fun watching the game with your sweetie or your bestie. Sometimes, the more intimate the setting, the more you can avoid any social anxiety and enjoy low-pressure fun.
6. Enjoy Your Favorite Super Bowl Food
One of the best parts of the Super Bowl has always been the food. One way to make sure that you have the time of your life is to make sure that there is good food that night, whether you're hosting, going to a party, or snuggling up at home.
Some classic suggestions are buffalo wings, sheet pan nachos, and tater tots. And, of course, there are always Super Bowl Sundaes. 
If food is your thing, make the Super Bowl all about the creativity in the kitchen rather than the drinks. You'll find yourself distracted and still feel like you made the night a special occasion. 
7. Make Sure You're Emotionally Prepared
There are a few things you can do to prepare for the Super Bowl emotionally. Make sure that you are truly ready for this beer-infested day no matter what you are doing during the actual Super Bowl. Identify a friend that you can call in case you feel that your sobriety is at risk. Register for an online alcohol support group you can attend the day of the Super Bowl for some extra accountability. Make sure that you take care of yourself, at the end of the day, no matter what it takes. Remember that your sobriety and well-being can always come first.
* * *
It's totally okay if you don't love the Super Bowl and want to avoid it like the plague. It's also okay if you miss the old socializing that you used to do during the Super Bowl but are still trying to figure out the best way to rock the event sober. At the end of the day, only you can decide how you want to spend the day while honoring your sobriety goal. The community at Monument is here to support you through it all. 
Disclaimer: Our articles and resources do not constitute clinical or licensed therapy or other health care services. If you need counseling or therapy services please contact a licensed provider. If this is a medical emergency, call 911.