When I created Spirited Away, the first booze-free bottle store in New York, I wanted to build a space where people can come to browse, explore and connect over all the great non-alcoholic (NA) options. There's so much excitement and innovation with these drinks, and their popularity is growing fast. Personally, my most frequent drink of choice is a good craft beer. When I was beginning to stock the store, I was surprised and delighted to learn about all the awesome new NA craft breweries. I've since gotten to know a wide array of non-alcoholic beers, and am excited to share my list of top picks.
The new year is all about discovery, and whether you're sober, trying out Dry January, drinking less, or just looking to try something new, these NA brews are an excellent place to start.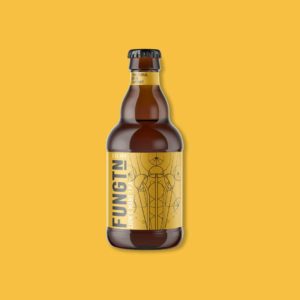 Fungtn Lion's Mane IPA
This deep, earthy IPA has high notes of peach and stone fruit. It's enhanced with the adaptogenic properties of organic Lion's Mane mushroom, making its taste all the more delicious and distinct. Buy now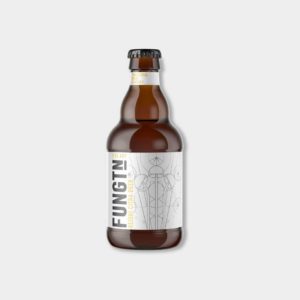 Fungtn Reishi Citra Beer
This sweet and sour beer from Fungtn is juicy, with a pineapple and tropical fruit nose. It harnesses the adaptogenic properties of organic Reishi mushroom. Buy now
I love these unique beers from the UK. They're like nothing else I've ever had. If you're nervous they might taste like mushrooms, it's very subtle. It makes its flavors all the more rich and complex.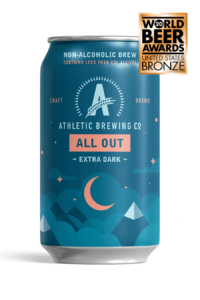 Athletic All Out Stout
Winter is not my favorite season, but it's redeemed by the arrival of dark, rich porters and stouts like this one. Based in Connecticut, Athletic Brewing Co built this brew for cold weather. It has a great mouthfeel and includes notes of coffee and dark chocolate with a roasted finish. Tastes even better by the fire! Buy now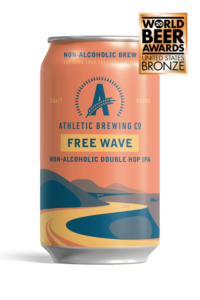 Athletic Free Wave Double IPA
Double IPAs are typically among the highest ABV beers, so I was surprised when I saw that the wizards at Athletic had somehow created a non-alcoholic double IPA. They use three different types of hops in a formula that's bold but not overpoweringly hoppy. They only release it seasonally, so I'm enjoying it while it lasts. Buy now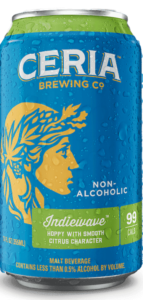 Ceria Indiewave
I've been so impressed by the Ceria beers from Colorado. They're excellent and quickly making a name for themselves. This session IPA has a perfect balance of hops and light caramel malt for a smooth citrus taste. Buy now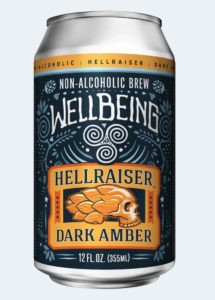 Wellbeing Dark Amber
This hop-forward amber has the perfect balance of floral aroma and spicy hops to delight the palate of craft beer enthusiasts everywhere. Based out of Missouri, Wellbeing Brewing produces heavenly, healthy, and exclusively non-alcoholic beers. Buy now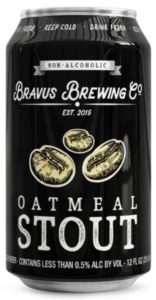 Bravus Oatmeal Stout
What can I say, I'm a sucker for a dark beer during the cold months of the year. Like Guinness, it looks much heavier and more calorific than it actually is. But don't let looks deceive you, with hints of chocolate, caramel and roast, it is extremely smooth and delightfully refreshing. Buy now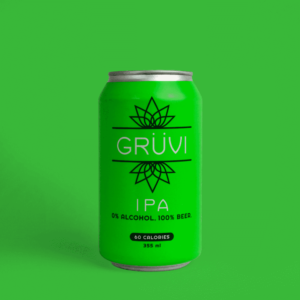 Gruvi IPA
This IPA from Gruvi has a really nice fruity nose. It's lighter than your standard IPA yet strikes just the right balance between hops, citrus, and bitterness. Based out of Colorado, I'm excited to see, and more importantly taste, what else Gruvi innovates! Buy now
In but a few short years, non-alcoholic beers have made an impressive splash. As I see customers try them for the first time, the intricate and rich tastes often surprise them. It's a joy to share my love for NA beverages with all kinds of people. Some choose to drink less or not drink at all, for a variety of reasons. For me, having lots of delicious, complex NA drinks – like these epic brews – makes avoiding alcohol just that much easier and fun.
IMPORTANT: Some non-alcoholic beverages may contain very small amounts of alcohol (less than 0.5% ABV), in addition to caffeine and other botanicals. Consult your doctor before consuming if you are pregnant, breastfeeding, or may become pregnant; looking to conceive; have high or low blood pressure; a medical condition; or are taking any medication.
Disclaimer: Our articles and resources do not constitute clinical or licensed therapy or other health care services. If you need counseling or therapy services please contact a licensed provider. If this is a medical emergency, call 911.