Women's History Month, which happens every March, is an important time to reflect on women's contributions to the world. As a platform for sober and sober-curious people, we at Monument are especially interested in the moves made by women in the alcohol recovery space. We're also invested in any advancements that improve the lives of women in recovery, regardless of who made them.
The unfortunate reality is that documentation on women in the alcohol recovery movement is scarce—and this is, even more, the case among women of color, transgender women, queer women, and nonbinary people who were assigned "female" at birth (AFAB).
We combed through all the research we could find to paint as accurate and comprehensive a picture as possible of the evolution of women in alcohol recovery. Our research begins in the 1700s and continues through today.
Wyoming Woman, the Temperance Movement, and Prohibition
The history of women in recovery in the U.S. might have begun in earnest with Indigenous American tribes in the 18th century. Indigenous abstinence-based movements, called recovery circles, were the first-ever examples of "recovery mutual-aid societies." One of the earliest recovery circles was led by a prophetess named Wyoming Woman in 1751, which cleared a path for more Delaware Tribe prophets and recovery circles.
Just a few decades later, alcohol use among white women in the newly formed U.S. nearly tripled between 1780 and 1820. At that time, over-the-counter medications for "women's troubles" often contained alcohol. In the Black community, however, alcohol use mostly picked up during the Reconstruction period in the 1860s. 
By the 1830s, the Protestant-backed American Temperance Movement was advocating for the avoidance and then outright banning of alcohol, eventually leading to Prohibition in 1920. Women, as well as Black and Indigenous people, were at the forefront of this movement—which also had ties to abolitionism and suffragism.
The foundation set by Indigenous Americans and people in the American Temperance Movement paved the way for more alcohol-specific recovery groups. On May 12th, 1841, the Martha Washington Society, an offshoot of the Washingtonian Temperance Society (another recovery mutual-aid society), opened its first chapter in New York with a focus on treating women. Groups like the Daughters of Rechab, the Sisters of Samaria, and the Ladies Dashaway Association also organized to "rescue" women who drank.
The first "inebriate asylum," or psychiatric institution that treated alcohol use disorder as a disease, opened its doors in 1864: New York State Inebriate Asylum. Four hundred of the first 4,000 applications came from women (though many patients may have been there against their will). Then, starting in 1869 and through the early 1890s, the first sex-specific reformation homes opened up—including the Martha Washington Home in Chicago, the Temple Home, the New England Home for Intemperate Women, St. Savior's Sanitarium, and the Christian Home for Intemperate Women.
Between 1897 and 1898, physician Dr. Agnes Sparks published a series of articles on alcohol use disorder (AUD) among AFAB individuals. In her research, Sparks found they had a greater risk of developing AUD, but that they also had better recovery outcomes if the unique needs of women in alcohol recovery were addressed.
According to William White, a substance use disorder and recovery researcher, treatment programs that were specifically designed for women—as well as alcohol recovery support groups and treatment programs more broadly—disappeared in the early 20th century due to increase in stigma and drinking-related laws, as well as a decrease in viewing alcohol use disorder as a medical issue in need of treatment. This decrease in support coincided with Prohibition, the legal banning of alcohol use, which happened on January 17th, 1920.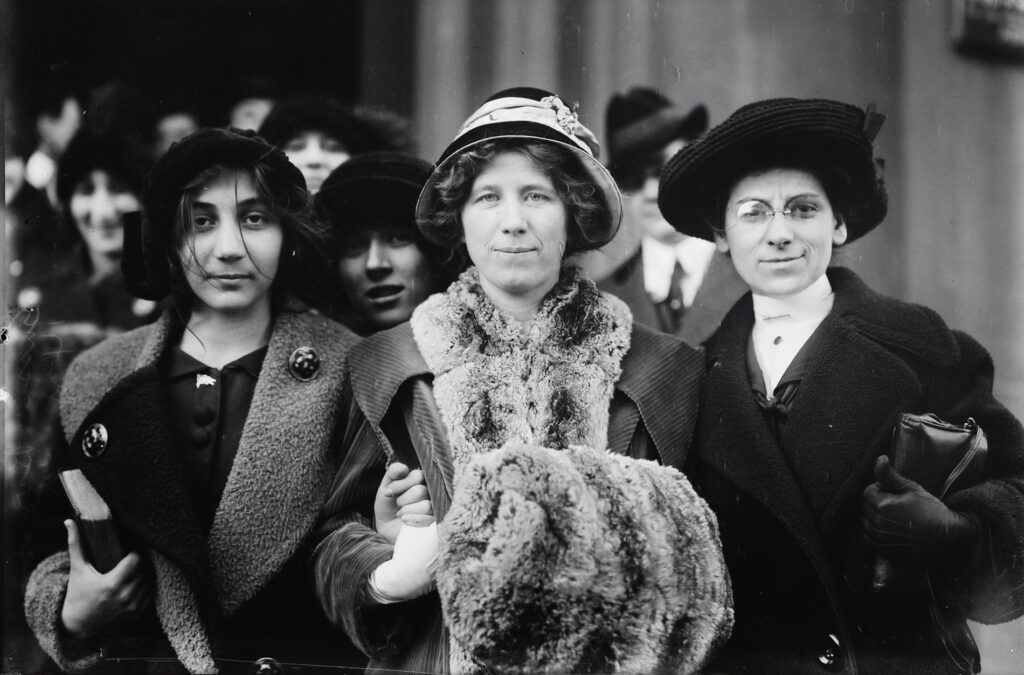 Marty Mann & the Women in AUD Treatment & Research: 1930s-1970s 
Alcoholics Anonymous (AA), which was founded in 1935 and builds on the tenets of the religious Oxford Group, had its first women members in the late 1930s. In the 1940s, AA groups dedicated specifically to women formed. One of the most famous names from this period was Marty Mann, who was also one of the first LGBTQIA+ members and went on to found the National Committee for Education on Alcoholism in 1944. Mann's advocacy was instrumental in returning the conversation around alcohol use disorder to science and medicine rather than morality.
Women continued moving the world of alcohol treatment forward through the rest of the 1940s and through the 1950s—even as research, literature, and magazines sexualized and caricatured women with substance use disorders. Physicians Dr. Ruth Fox and Dr. Vernelle Fox pioneered new methods for treating alcohol problems. 
In 1954, these physicians contributed to the founding of the American Society of Addiction Medicine, a professional medical society representing providers in addiction medicine. Other advocates of the time include local council organizers Katherine Pike, Mary Ross, and Elizabeth Whitney. Treatment center administrators Phyllis Snyder and Geraldine Delaney also contributed by fighting for specialized treatment for women.
Out of the advocacy of women in alcohol recovery (some of which we outlined above) came new recovery resources in the '50s and '60s:
Friendly House (California)

Hazelden's Dia Linn (Minnesota)

House of Hope Women's Residence (Utah)

Women's Center (Oregon)
Then, in 1969, Marty Mann and actress Mercedes McCambridge spoke in hearings led by Senator Harold Hughes before his Subcommittee on Alcohol and Narcotics. The hearings, and these women's testimony, resulted in new legislation and more awareness around substance use and the special needs of women with alcohol use disorder.
The 1970s saw momentum for lesbians in recovery, though not all women on the LGBTQIA+ spectrum. Activists pushed to form "special interests" gay and lesbian groups in AA, even before the 1973 decision to remove "homosexuality" as a diagnosis from the second edition of the Diagnostic and Statistical Manual (DSM). 
In 1975, a landmark study was published called "On My Way to Nowhere: Alienated, Isolated, and Drunk, an Analysis of Alcoholism in the Gay and Lesbian Community," which was the first to explore alcohol use and recovery in the queer community. The report was authored by the social worker, therapist, and lesbian activist Lillene Fifield, who also founded the Alcoholism Center for Women in 1974.
The 1970s closed out with a few more important moments of progress: 
In 1975,

Dr. Jean Kirkpatrick, a sociologist, founded the recovery mutual-aid society Women for Sobriety as an AA alternative organized by and for women who struggled with drinking. 

In 1978,

Chaney Allen published the first memoir from a Black woman in recovery,

I'm Black and I'm Sober. 

Allen also founded

the California Book Commission on Alcoholism and the California Women's Commission on Alcoholism, as well as helped counselors work with people in recovery who were in minority groups through the Alcoholism and Counseling Education Center.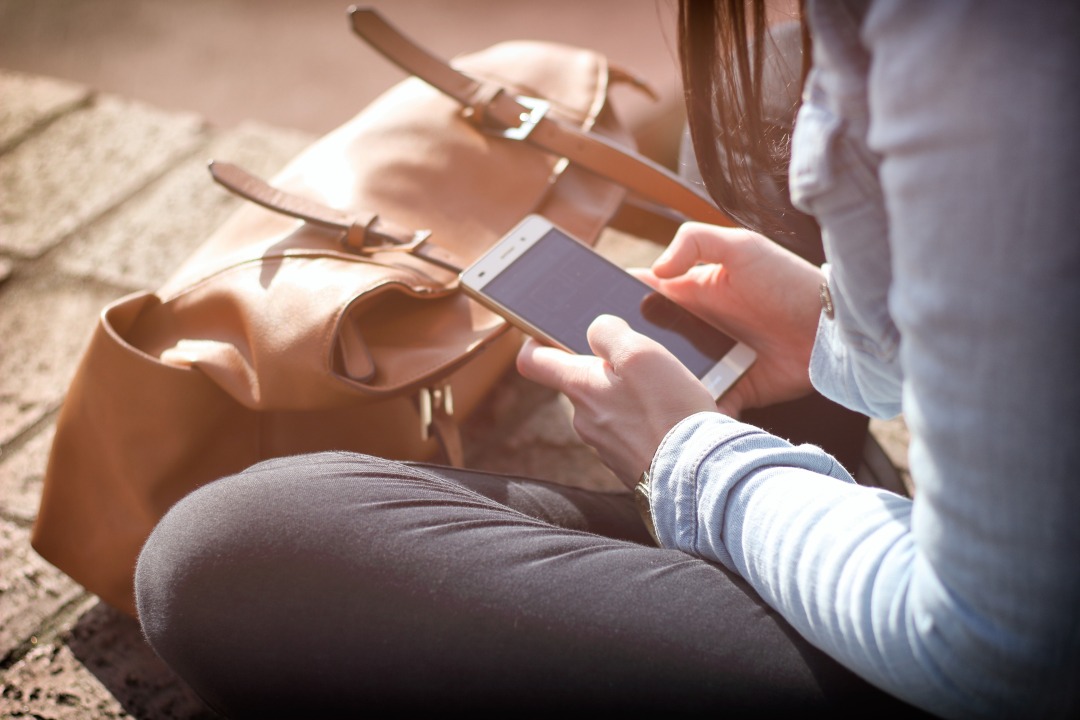 Women in Alcohol Recovery From the '80s to Today
Over two centuries after the history of women in recovery began to take off, the last few decades have demonstrated a deeper focus on diversifying the recovery experience. One important example of this was Dr. Hattie Wash's 1988 groundbreaking book, now titled Culturally Specific Treatment: A Model for the Treatment of African-American Clients.
A major milestone in the harm-reduction movement came in 1994: the founding of Moderation Management—an option for self-managed alcohol moderation—by Audrey Conn as an alternative to A.A. The following year, the first empirically-based guidelines for alcohol moderation were published in the American Journal of Public Health.
Building off of decades of research, in 2009, the Center for Substance Abuse Treatment published improved best-practice guidelines for treating women who have what is now commonly known as alcohol use disorder.
As digital connection ramped up in the 2010s, so did new options for sober education and community. Here's a sampling of some of the many examples of this:
In 2011, Dawn Nickel and Taryn Strong (a mother-and-daughter pair) co-created a Facebook group called She Recovers to support women's recovery. In the years since, She Recovers has evolved into a foundation with online community, virtual and in-person events, recovery coaching, yoga retreats, a podcast, and more recovery resources.
In 2015, Annie Grace published This Naked Mind, followed up with a podcast in 2017, and then launched her own virtual programs in 2018.
In 2018, Khadi A. Oluwatoyin launched Sober Black Girls Club to provide a dedicated space for navigating addiction and the Black experience among Black women, femmes, and nonbinary folks. Sober Black Girls Club offers a thriving Instagram, Zoom meetings, a mentorship program, and a podcast created in early 2022.
In 2020, Monument launched their online alcohol treatment platform, with several women's support groups happening each week dedicated to discussing issues related to

navigating recovery as a woman.

In 2021, Kirsten Walker founded the Sober Brown Girls Instagram and blog to help sober and sober-curious women of color feel supported—and to hold herself accountable through her own recovery.
All throughout the 2010s and 2020s, countless alcohol-free and queer women and nonbinary folks have joined the recovery conversation on social media—including Tracy Murphy, Shari Hampton of Served Up Sober, and Amber Leventry (to name just a few).
The last decade also saw the sober-curious movement come on to the scene. Neither the term "sober curious" (we found a mention in a 2002 meetup description!) nor the concept of cutting back on drinking was invented in 2019, but interest sharply rose that year—likely due in part to the release of Ruby Warrington's 2018 book, Sober Curious. Nowadays, dedicated months like "Dry January," "Sober September," and "Sober October" help more people explore their relationships with alcohol—and serve to chip away at the stigma that still surrounds sobriety for many.
Research also took a very important step forward in the 2010s. In 2015, the largest-ever survey looking into the lives and experiences of trans individuals was published. The results found that the rate of binge drinking in the past month was higher than that of the U.S. adult population of the year prior. Binge drinking was more common among Latin, Middle Eastern, and Black respondents—as well as people in sex work, drug sales, or other criminalized work. While this study doesn't exclusively talk about trans women or discuss treatment needs, it will hopefully lay the groundwork for more specialized reports to come.
* * *
In 2022 and beyond, we believe we'll see continued progress for women and nonbinary folks in recovery, including more research that covers the many aspects of our identities. How can the recovery experience be different for Black individuals who identify as bisexual? Would a transgender identity-focused treatment program be more beneficial than an LGBTQIA+ one? What about treatment options for nonbinary folks? We'll be on the lookout for these answers, and will keep you posted as new milestones are reached.
Disclaimer: Our articles and resources do not constitute clinical or licensed therapy or other health care services. If you need counseling or therapy services please contact a licensed provider. If this is a medical emergency, call 911.