If you are one of the approximately 10% of Americans who are in recovery today, then you may already know that September marks a monumental month: Recovery Month. But if you're sober-curious, trying out Sober September for the first time, or are simply not drinking, you may not know why Recovery Month is such an important time for those who have battled substance and alcohol use disorders. However you relate to Recovery Month, it's important to understand its significance. Here's a bit more about what it's all about.
What is National Recovery Month?
Officially, National Recovery Month in the U.S. is sponsored by the Substance Abuse and Mental Health Services Administration (SAMHSA) in an effort to "increase awareness and understanding of mental and substance use disorders and celebrate the people who recover," according to the official Recovery Month website. Every year there is also a theme determined by SAMHSA.
Recovery Month is all about highlighting the achievements of those who have reclaimed their lives in long-term recovery, and to bring awareness to the fact that everyone dealing with substance use disorders deserves a chance at recovery.
Why The Focus On Recovery Is Needed
For those who are not in recovery from substance use, it may be confusing why we need to focus on recovery for an entire month. Many people still view substance use disorders as a "moral failing", when in reality these disorders are diagnosable medical conditions that are not a reflection of one's morality or personal character. 
Although everyone's story is different, most people in recovery recognize that it's a difficult and fraught journey. It's filled with high peaks (like these reasons to love an alcohol-free lifestyle) and really valleys (like, sometimes, a relapse). And while from the outside those in recovery can seem to be doing well, that can often be the furthest thing from the truth. By honoring Recovery Month, our culture can better understand the non-linear journey of recovery, and the resilience of those who commit and recommit to their sobriety.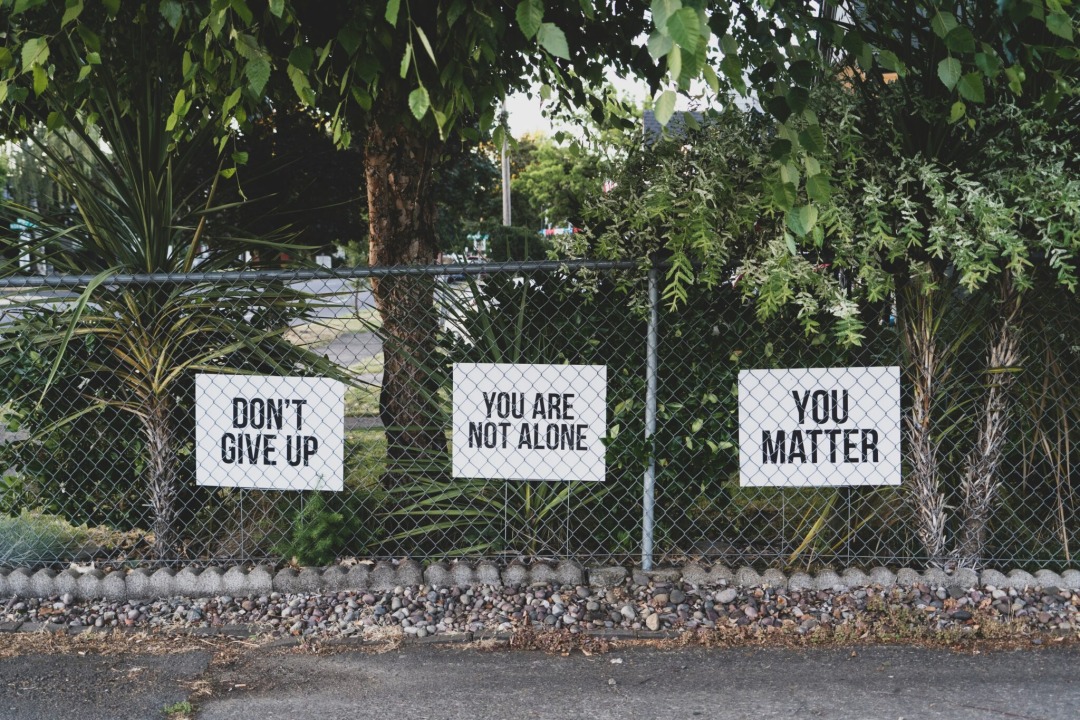 Also, Recovery Month is an important time for people to understand the severity of alcohol use disorder in the US. One of the reasons why we celebrate Recovery Month in September and Alcohol Awareness Month in April is because way too many people are dying and shortening their life spans due to excessive alcohol use.
The Centers for Disease Control (CDC) reports that excessive alcohol use leads to 88,000 deaths in the U.S. every year (while the opioid crisis causes 70,000 deaths). The CDC also reports that alcohol use can lead to short-term health risks like car crashes, drowning, suicide, and sexual assault. Meanwhile, long-term use can cause many chronic diseases and other serious conditions, such as high blood pressure and heart disease, certain cancers, mental health problems like depression and anxiety, and memory issues. Recovery Month is an annual opportunity for the general population to become more aware of these risks and prevalence of unhealthy alcohol use. 
The Way Forward During Recovery Month and Beyond
Recovery Month is all about highlighting the reasons many people choose recovery and how they are able to maintain their sobriety or moderation goals. It's a crucial message for anyone who is still struggling themselves and for those with family members and friends who have yet to get help. Most of all, though, it's an important message to those outside of the recovery community who may not understand why it's so important to speak out, who may still believe the stigma that surrounds mental illness and substance abuse, and who can benefit from seeing real stories of real people.
Here at Monument, we celebrate people in recovery daily, and we also celebrate those who are questioning their relationship with alcohol. Whether you're at the beginning of a recovery journey or have been maintaining a life without or with less substance for some time now, we offer an inclusive community that can help encourage and support you at every step. All are welcome.
Disclaimer: Our articles and resources do not constitute clinical or licensed therapy or other health care services. If you need counseling or therapy services please contact a licensed provider. If this is a medical emergency, call 911.