Instagram offers a fly-on-the-wall glimpse of the real lives of people in recovery, as well as accessible outlets for experts to share tips, tools, and resources. Following recovery-related accounts is a great way to incorporate daily encouragement into your Instagram feed. Here are some of our favorite accounts.
Best Alcohol Recovery Accounts to Follow
Here are some accounts of people in recovery, experts in self-care and mental health, and healthcare professionals to follow for inspiration. 
Mindset coach, mentor, and writer Africa Brooke shares wisdom on how to move on from self-limiting beliefs and become your most authentic self. Brooke offers an insightful lens to shift our view of the world through empowerment and freedom. Follow @africabrooke.
Dr. Jamie is an author, clinician, speaker, expressive artist, and EMDR professional. Dr. Jamie gives you the tools to express your trauma and process your recovery, whether that is through dancing, yoga, expressive arts, or other forms of self-care. Marich has published many books including Trauma and the 12 Steps, Dissociation Made Simple, and Transforming Trauma with Jiu-Jitsu. Follow @drjamiem.
Dr. Jenn describes herself as a 'psychologist who writes novels'. She provides helpful post-it notes that give you permission to care for yourself in a handy bite-sized way. Hardy also offers a guide in learning how to be autonomous and honor ourselves. Follow @drjenhardy.
Managing Editor of Simple Practice and Monarch, Irina has been leading the narrative on issues related to recovery for years. Irina is a queer Latina and sober mom who writes about her recovery, Latinx culture, ADHD, and parenting. Follow @msirinagonzalez. 
Known for her TEDx Talk, Grey Area Drinking, Park is an expert on getting alcohol-free for those in the gray area, and building healthy habits to regulate your nervous system. She also trains coaches and healthcare practitioners to better help their clients. Follow @jolene__park.
If you haven't already, check out the Monument Instagram page! Every week we offer bite-sized therapist tips, encouraging reminders, expert insights on the science behind alcohol use, and more. We tackle many aspects of the recovery journey, and it's great to hear about people's milestones, and words of encouragement in the comments. Follow @joinmonument. 
Laura is a sober powerhouse and the host and author of STASH — a memoir about her journey to sobriety and self-love. She is also a public speaker and has written about her various experiences as being "the only one in the room" after a viral article from HuffPost about being the only Black woman at a popular women's conference. Follow @lauracathcartrobbins.
Support Group: Utilizing Self-Care to Reach Our Goals
Drinking is something we do, not who we are. Join the discussion about understanding our self-worth and getting to know our true selves without alcohol.
Check out the Schedule
Silverman describes herself as a mental health warrior and booze-free babe. She shares all about her life as a sobriety activist. You can also find helpful information about how to socialize without alcohol and join sober meetups through her organizations BoozeFree DC, Zero Proof Nation, and the Sobriety Collective. Follow @wearesober.
Liv is a writer, recovery activist, and social work student. She writes about the intersectionality of addiction and recovery. Follow @livwritesrecovery.
The Nap Ministry page examines the liberating power of naps. Rest and healthy sleeping habits are crucial to maintaining long-term recovery, and this page will help you find new ways to prioritize rest. Follow @thenapministry.
NY Times bestselling author Nedra Glover Tawwab is an expert on relationships, boundaries, and family dysfunction. You can access her highly insightful resources for creating healthy boundaries and how to live in relationships drama free —something many of us in recovery need help with. Follow @nedratawwab.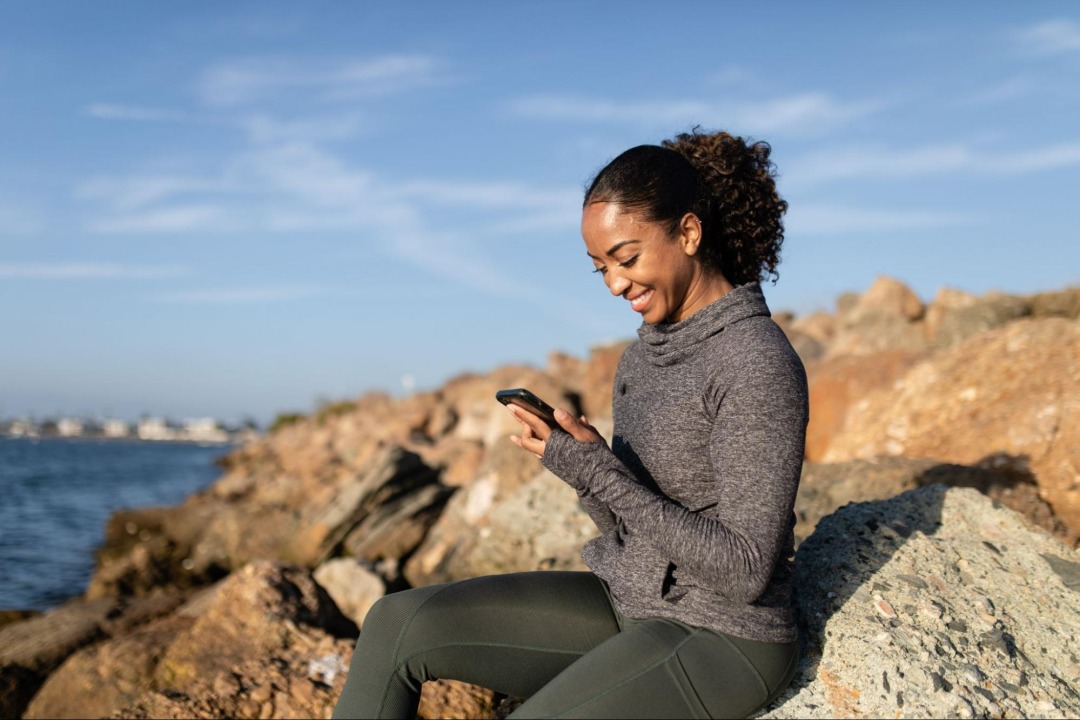 Created by revolutionary Chris Marshall, Sans Bar is a sober bar based in ATX, that also hosts pop-up events throughout the US. They often post about building community and authentic connection—a critical element of long-term recovery. Follow @sans_bar.
Recovery and mindset coach, Shari helps folks get sober and reclaim control over their lives. She founded Served Up Sober, a space of holistic healing with women of color who are sober or sober curious. Hampton also runs a BIPOC recovery group as part of SHE RECOVERS. Follow @iamsharihampton and @servedupsober. 
Founded by mother daughter duo Taryn Strong and Dawn Nickel. SHE RECOVERS is now a nonprofit that supports women and women identified people in all types of recovery. SHE RECOVERS believes that women are stronger together. Find community support, resources, and retreats at @she_recovers.
Creator Emily Syphas wanted to create a resource to help sober folks find each other and navigate the world that is sober socializing. Follow @soberandsocial_.
When Khadi A. Oluwatoyin got sober, she scoured the socials for a community of sober Black women, but her search came up lacking. She took matters into her own hands and created Sober Black Girls Club, a nonprofit for Black girls, women, femmes, and non-binary folks to build community and support one another. Follow @soberblackgirlsclub.
Kelly Fitzgerald Junco is a writer, recovery coach, and mom who shares about her experiences in recovery. But what makes Kelly different is her vulnerability and honesty. On her page, Fitzgerald Junco candidly shares the ups and downs of life in recovery and how she navigates it all while staying true to herself and her sobriety. Follow @thesobersenorita.
Author and self-described Sober Sexpert, Lara writes, records, and talks about sexuality in recovery. Her page is full of quick tips and reminders that you don't need booze to have fun. She is also the co-host of the Recovery Rocks podcast and part of the award-winning team at the F*cking Sober podcast. Follow @tawnymlara.
How Can Alcohol Recovery People & Pages Help Me? 
Recovery isn't just about how not to drink, it is also about repairing relationships, learning to hold healthy boundaries, and being mindful of the broad spectrum of alcohol use disorders and how they impact different types of people. There is no one size fits all, rather there are so many resources available that you can find ones to suit your needs. These people and pages not only show you different ways to recover but — and perhaps most importantly — they validate your experiences in recovery. You can almost always guarantee that someone has experienced what you are navigating, whether that is losing a parent while sober, dating for the first time sober, struggling with sugar now that you're sober, or experiencing other mental health disorders. 
Discover Even More Alcohol Recovery Resources
If you found this list of accounts helpful, you may also want to check out some of these other resources to support your recovery journey:
Many people also find that they benefit from specialized treatment while quitting drinking, especially those who meet the criteria for alcohol use disorder. Monument provides online alcohol treatment using modalities such as alcohol therapy and medication that can curb alcohol cravings. Experts recommend using any and all tools available to you for the best chance of success in your sobriety or moderation goals.
Disclaimer: Our articles and resources do not constitute clinical or licensed therapy or other health care services. If you need counseling or therapy services please contact a licensed provider. If this is a medical emergency, call 911.