Ringing in the New Year doesn't have to involve waking up the next day with a hangover. It may be a heavy drinking holiday for some, but staying sober on New Year's Eve is a guaranteed way to enjoy your evening to the fullest while soaking up the festive spirit. Instead of champagne, fill your glass with another kind of bubbly! 
Best Alcohol-Free Cocktails for New Year's Eve
Whether you're craving a sparkling sherbet punch like Mom used to make or want to sip on something more sophisticated, here are 10 easy alcohol-free cocktails you can make on New Year's Eve.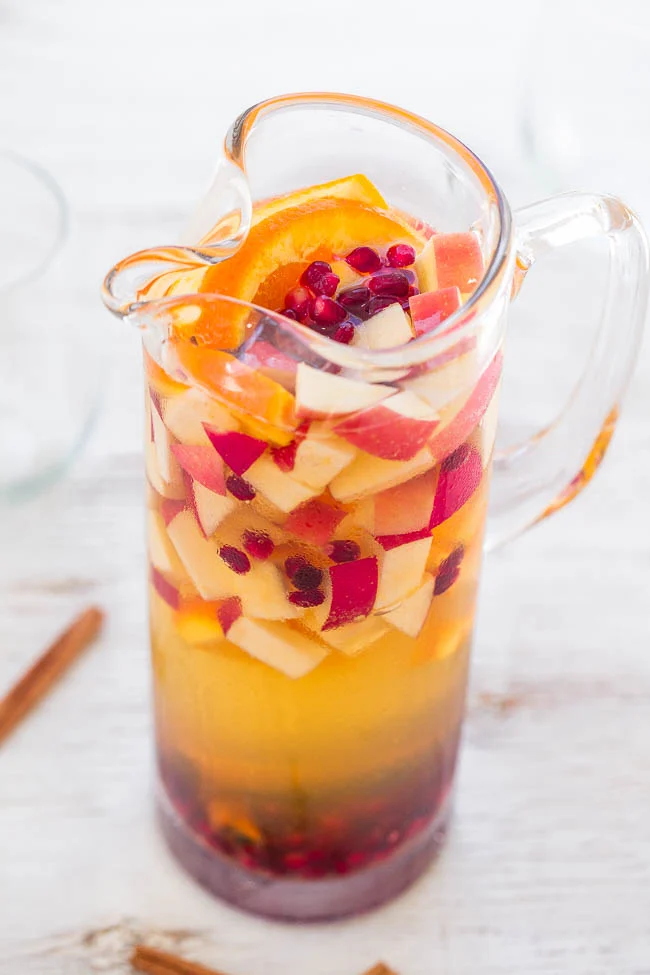 Photo via Averie Cooks
Non-alcoholic sparkling apple cider gets a festive makeover with a combination of fresh apples and oranges, juicy pomegranate arils, and fragrant cinnamon sticks. Citrus-flavored green tea rounds out the sangria and provides just enough caffeine to help you stay awake for the ball drop. This easy non-alcoholic sangria recipe makes eight servings as written, but it's easy to double if you're expecting a larger crowd this year.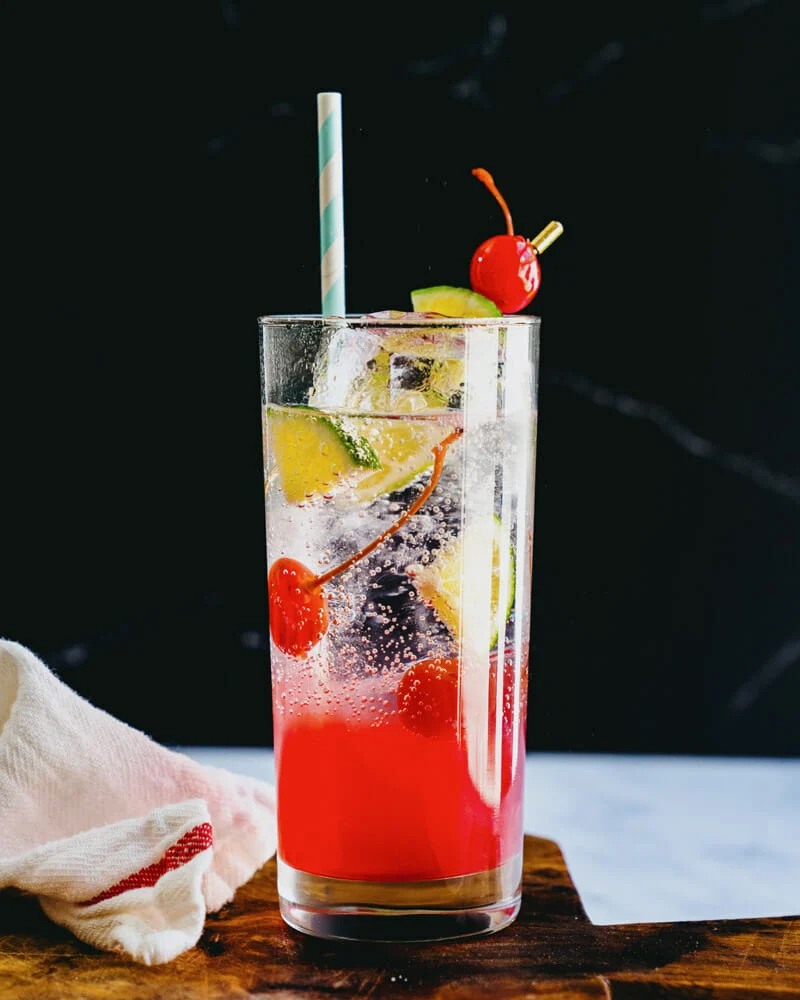 Photo via A Couple Cooks
This sweet yet tart beverage is a simple combination of fresh lime juice, cherry syrup, and soda water. The vibrant maraschino cherry and lime wedge garnish add an irresistible holiday flair to each drink. Serve with a fun paper straw for easier sipping in between trips to the snack table!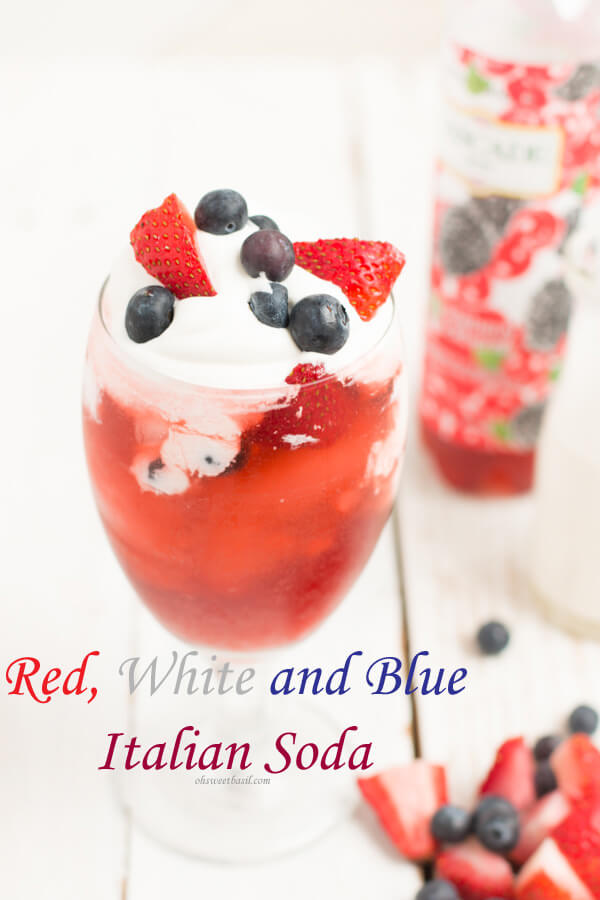 Photo via Oh Sweet Basil
Homemade Italian soda takes all of five minutes to prepare and requires just club soda and flavored syrup. Consider buying a variety of flavored syrups so guests can create their own flavor combinations. For a truly special New Year's beverage, stir in a splash of half-and-half before topping each glass with whipped cream. Serve in fancy glasses for a decadent experience.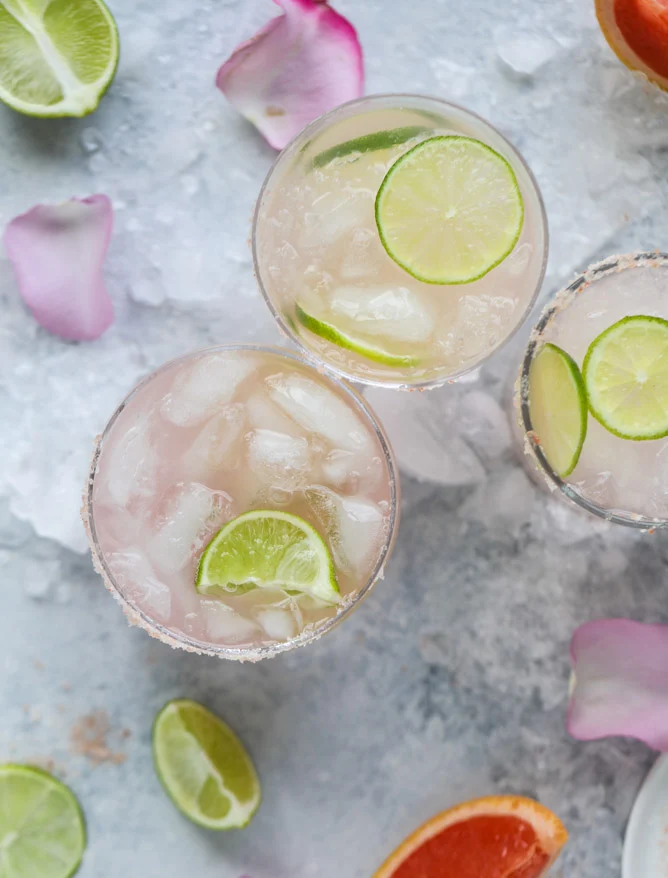 Photo via How Sweet Eats
This elegant alcohol-free cocktail features grapefruit Italian soda, freshly squeezed lime juice, and club soda. Use plain club soda for a purer grapefruit-lime flavor, or buy a flavored club soda to introduce another citrus element. A combination of salt and sugar on the rim of each glass elevates the spritzer without adding too much prep time on your part.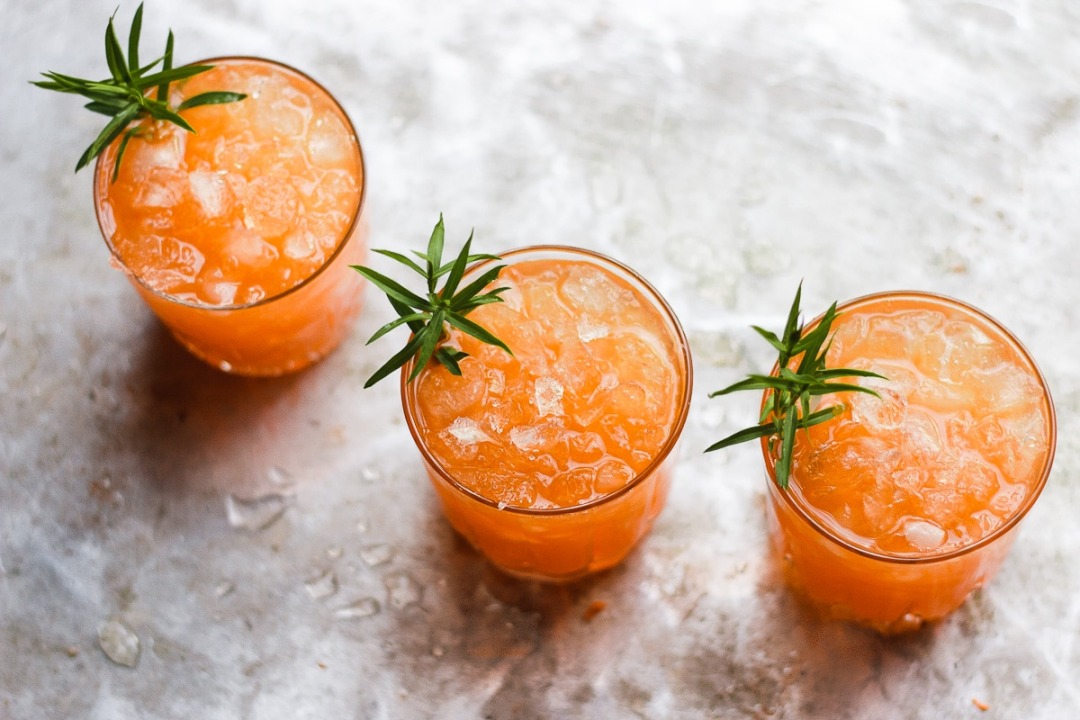 Photo via With Food and Love
Shredded carrots, sugar, salt, and tarragon are brewed to create an unforgettable shrub syrup. When combined with apple cider vinegar and sparkling water, you're left with a sophisticated alcohol-free cocktail that's perfect for intimate gatherings and rowdy parties alike. To reduce your party prep the day of, consider making the carrot shrub syrup a day or two in advance.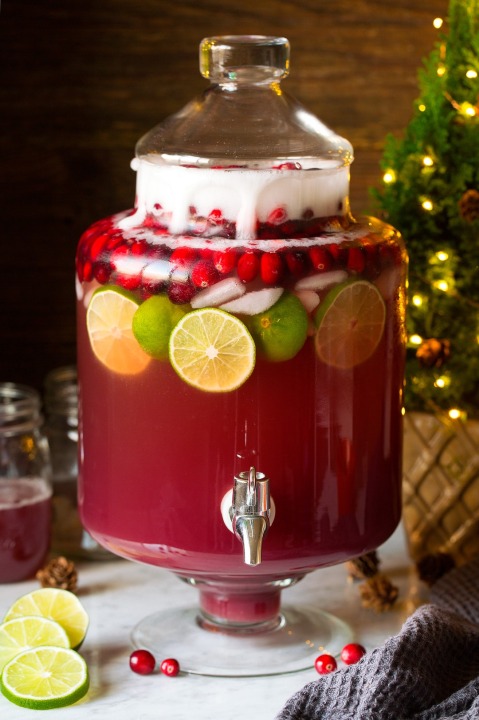 Photo via Cooking Classy
Christmas may have passed, but no one will turn their nose up at this gorgeous cranberry punch. The secret ingredient to this party punch? Almond extract! One tablespoon is enough to flavor the entire batch and adds a gentle warmth to the otherwise bright and tangy beverage. Make the recipe as written for 14 servings, or follow the instructions in the post to make a smaller, 2-liter batch of punch.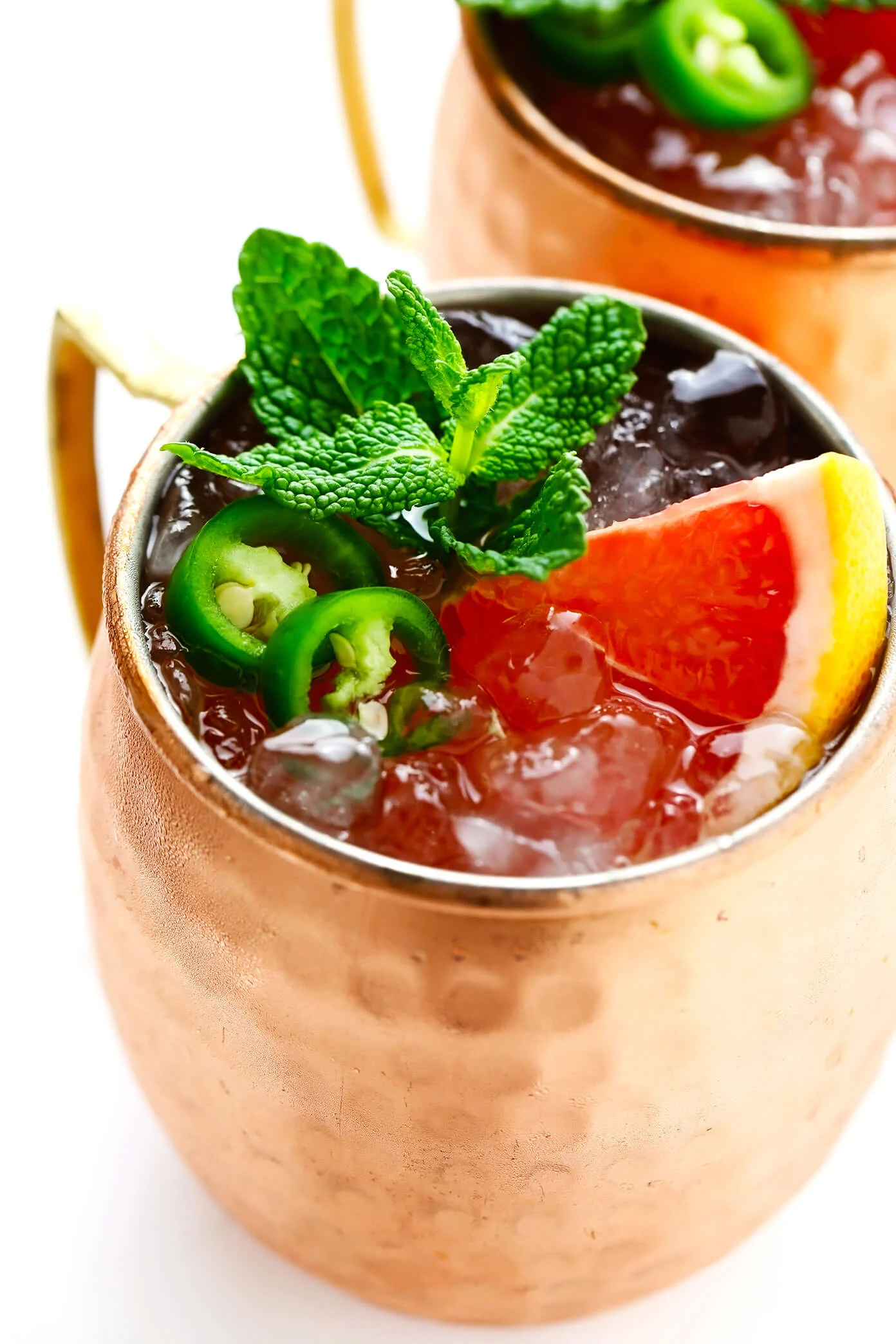 Photo via Gimme Some Oven
Tired of sipping sugary sweet non-alcoholic beverages? Then this bold grapefruit ginger fizz is guaranteed to be your new favorite. Fresh jalapeño adds a kick of heat to this citrusy drink, and ginger beer provides the fizz. Serve the drink in a copper mug and garnish with additional jalapeño slices for the full festive experience.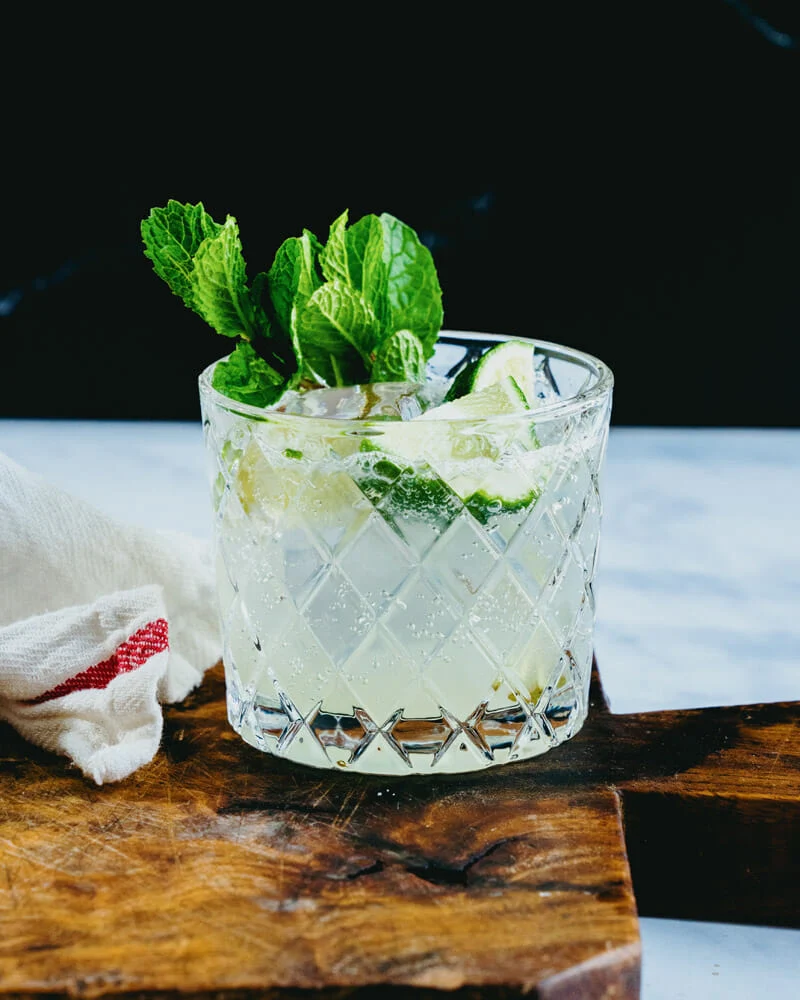 Photo via A Couple Cooks
This isn't your average alcohol-free mojito. It stands out from the crowd thanks to one special ingredient: orgeat syrup. This almond syrup is both nutty and citrusy in flavor, but you'll want to make sure to read the ingredients labels, as some of the premade versions include alcohol. If you can't find an alcohol-free orgeat syrup at your local grocery store, you can make your own at home and just skip the recipe's call for vodka. You can just use simple syrup instead. If using homemade simple syrup, prep it before your guests arrive so you can enjoy AF mojitos all night long.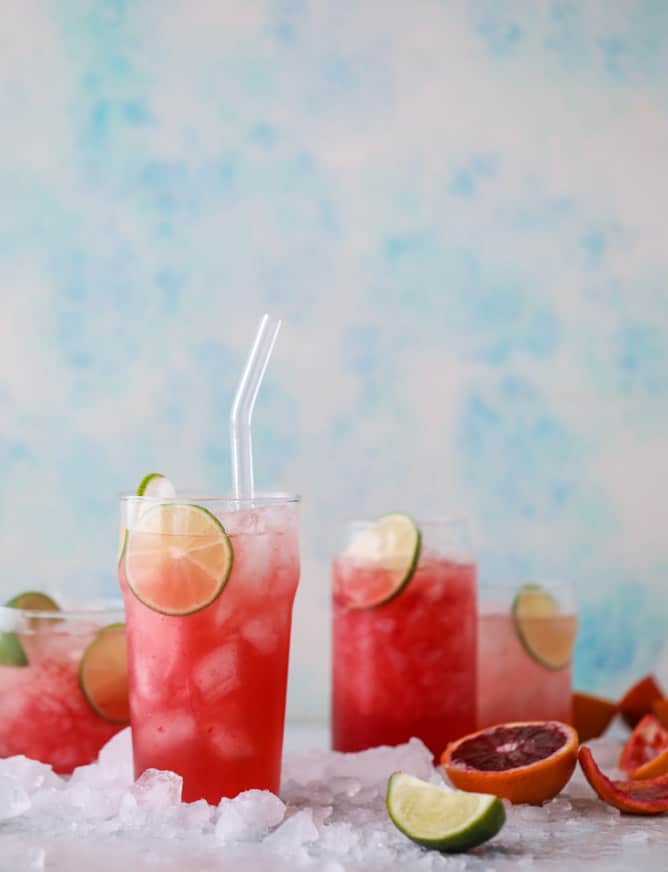 Photo via How Sweet Eats
Citrusy, coconutty, and bubbly—what's not to love about this blood orange cooler? Freshly squeezed blood orange juice and lime juice is combined with coconut water and seltzer for a refreshing alcohol-free cocktail that will ring in the new year on a high note. For a tangier drink, add extra lime juice or experiment with other seasonal citrus juices.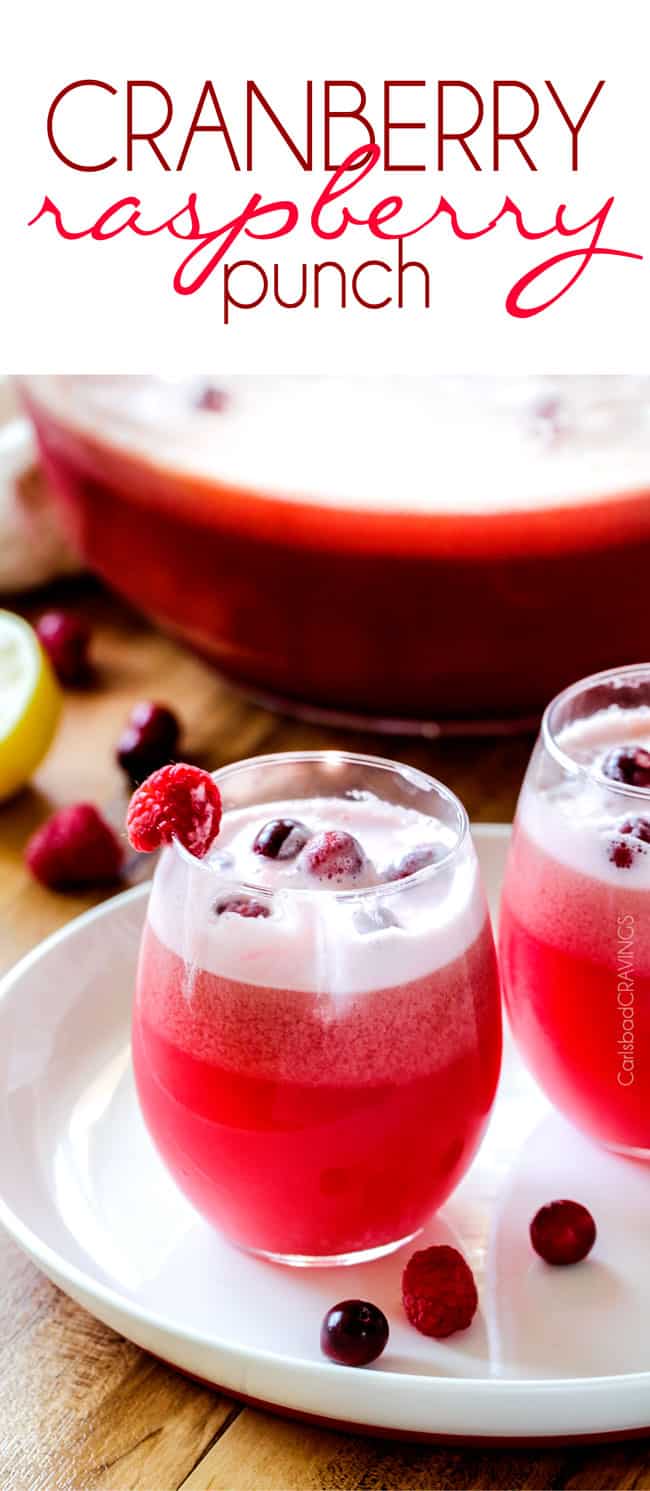 Photo via Carlsbad Cravings
This big-batch cranberry punch is a unique take on the classic sherbet punch Mom used to make around the holidays. Lemonade and cranberry juice concentrates are mixed with ginger ale, bottled orange juice, and raspberry sherbet to create a party punch you can mix together just before your guests arrive. Feel free to use another fruity sherbet if raspberry isn't your favorite. 
* * *
Celebrating the New Year Without Alcohol
Ringing in the New Year is thirsty work! Skip the plain sparkling grape juice this year and make one of these bubbly alcohol-free cocktails instead. Because, yes, you can enjoy New Year's Eve to the fullest even if you're sober. And if you're not sure how best to celebrate the holiday while honoring your goals, check out these 6 ideas to celebrate the new year from a therapist. 
If you're not sure you want to be full-time sober but are still questioning your relationship with alcohol, the New Year is the perfect time to take stock of what's working for you and what's not. If you're looking for a little guidance when it comes to changing your relationship with alcohol, sign up for the Monument community to gain access to expert resources and clinicians specialized in helping folks cut back on drinking.
Disclaimer: Our articles and resources do not constitute clinical or licensed therapy or other health care services. If you need counseling or therapy services please contact a licensed provider. If this is a medical emergency, call 911.