Sober September is a time to take a break from drinking, reflect on your relationship with alcohol, and set yourself up for more mindful alcohol consumption in the months to follow. For people navigating long-term sobriety, Sober September is another month to recommit to their goals and honor their boundaries.
Much like Dry January, thousands of people participate in this sobriety challenge all around the world. Sober September has been gaining more awareness since the charity Cancer Research UK popularized the trend. Now, many people on social media and in their local communities come together to spend the month alcohol-free as a way of resetting after summer and heading into fall with healthier habits. No matter what Sober September means to you, the choice to participate is an act of self-care.
Sober September Origins

If the idea of Sober September is new to you, you may have questions like 'What is sobriety?' and 'Why September?' While there is no single known origin of Sober September, September does mark the end of the summer and can symbolize renewal and recommitment to work, school, and productivity after much-needed summer vacations. Similar to how Dry January is during a time of resolution setting, Sober September can build upon our collective motivation to turn over a new leaf with a new season. 
While seasonality and clearly defined 'starting lines' can be motivating for many, it's also important to remember that it's always a good idea to check in on your relationship with alcohol. You don't have to wait until a specific day, week, or month to reevaluate your drinking habits. Hundreds of members join the Monument Community every week to connect with others, learn tips and tools, and build healthier habits as it relates to their drinking. You don't need to check any boxes or identify with any labels to make a change. 
The Benefits of Sober September
Participating in Sober September is a tremendous act of self-care. The benefits of sobriety are plentiful, and a month without drinking presents its own set of unique rewards including: 
1. Community motivation
Sobriety 'challenges' like Sober September and Dry January are becoming increasingly popular with the rise of the sober curious movement and the broader recognition of the harmful effects of alcohol. Knowing you're participating in this alcohol-free month with many other people can be motivating and reassuring. You can join the Monument Community to connect with others throughout the month or at any time during the year. 
2. Time to reflect
Alcohol can influence our decision-making, clear-headedness, and all dimensions of our wellness. Taking a break from alcohol can create the clarity and space to assess how alcohol currently shows up in our lives and how we'd like it to in the future. Additionally, if taking a month break from alcohol is especially challenging, it can be an indicator that you could benefit from support like online alcohol treatment.
3. A taste of sobriety benefits
If you're unsure how sobriety might feel, this is a great way to get a taste of life without alcohol. Benefits of sobriety include overall health benefits, better sleep, more energy, improved physical fitness, reduced anxiety, and so much more. If you've been sober curious or think drinking less can give you more, Sober September is a great time to explore that.
Turning a sobriety challenge into a lifestyle
Have you experimented with sobriety, and are interested in continuing to reap the benefits of drinking less? Join the discussion about building upon what's working & creating sustainable changes that align with your goals and aspirations.
Check out the Schedule
4. Confronting challenges together
For some people, especially those who have been drinking heavily for an extended period of time, the first 30 days of sobriety can be really challenging. It can also be dangerous to quit alcohol cold turkey, so it's important to consult a physician to identify the safest path forward. It might take longer for the sobriety benefits to materialize, but they are within reach. Navigating those more challenging early days with a community can be incredibly helpful. Read more about what you may expect throughout your alcohol recovery timeline. 
5. The start of a rewarding journey
Sobriety challenges are a time of reflection, learning, and growth. We've seen many Monument members begin their journey with a sobriety challenge, and continue to build upon that progress through long-term sobriety or moderation. Sober September is a great way to kick-start sustainable, enriching lifestyle changes. If Sober September feels good to you, you may want to continue into Sober October and beyond.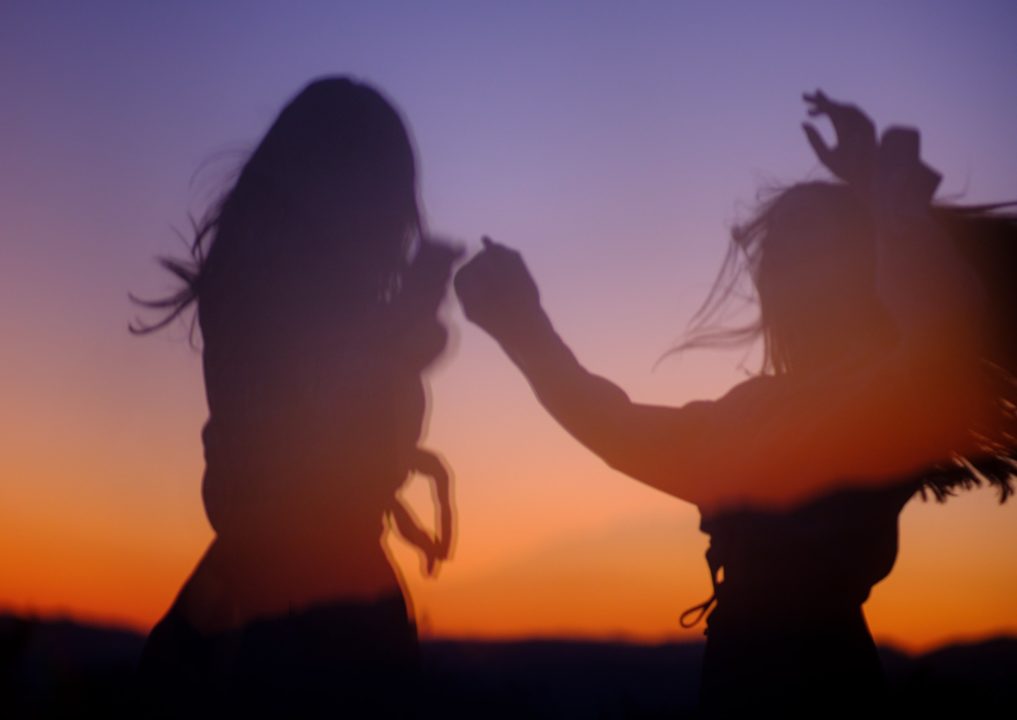 7 Tips for Sober September Success

Changing your relationship with alcohol can be both rewarding and difficult. If Sober September isn't easy for you, you are not alone. Regardless of your current drinking habits, you can make meaningful progress. Here are a few tips to empower you along the way.

1. Explore alcohol alternatives
Saying no to alcohol can be challenging if alcohol shows up strongly in your social life. Finding delicious alcohol alternatives can be a great tool for navigating social events where alcohol usually may be present. Having a non-alcoholic beverage in hand can make you feel more comfortable and can also build new celebratory rituals. (For example, toasting with non-alcoholic wine or beer can be equally as festive and delicious!)
2. Find an accountability buddy
Letting a friend know about your Sober September goal can help you navigate social situations, and also provides additional accountability. If you're looking for a supportive community to encourage you, you can also join moderated alcohol support groups at Monument. 
3. Schedule rewarding activities
If you drink out of boredom, or because your social activities center around alcohol, you are not alone. Seeking out fun things to do besides drinking can open your eyes to new experiences and hobbies that fill your calendar and bring you authentic joy.

4. Build new routines
Looking to introduce new healthy habits to support your Sober September goals? That could look like a new meditation practice, fitness class, daily gratitude exercise, or anything that supports your overall wellness. Here are tangible tips for building new routines, whatever they may be. Spoiler alert: scheduling, repetition, and rewards are key.
5. Lean into seasonal joys
September is an exciting time of year as the seasons change and the fall-themed festivities begin. Cutting out alcohol can allow you to be fully present for these moments, and experience them with a brand new perspective. Getting connected with nature and creating new alcohol-free fall traditions can help make your Sober September meaningful and successful.
6. Journal about your experience
Whether this is your first time doing a sobriety challenge or you're re-committing to an alcohol-free lifestyle, you'll likely go through several changes and personal discoveries throughout the month. Keeping a journal is a helpful way to release any negative or anxious thoughts, reflect on your relationship with alcohol, and look back on your progress.
7. Prioritize progress over perfection
One of the most important reminders for Sober September is that even if you're not 100% abstaining from alcohol, you can still make incredible progress. If you have a drink, you can keep going.  That's why therapists often recommend setting goals instead of resolutions and recognizing that growth is a non-linear process.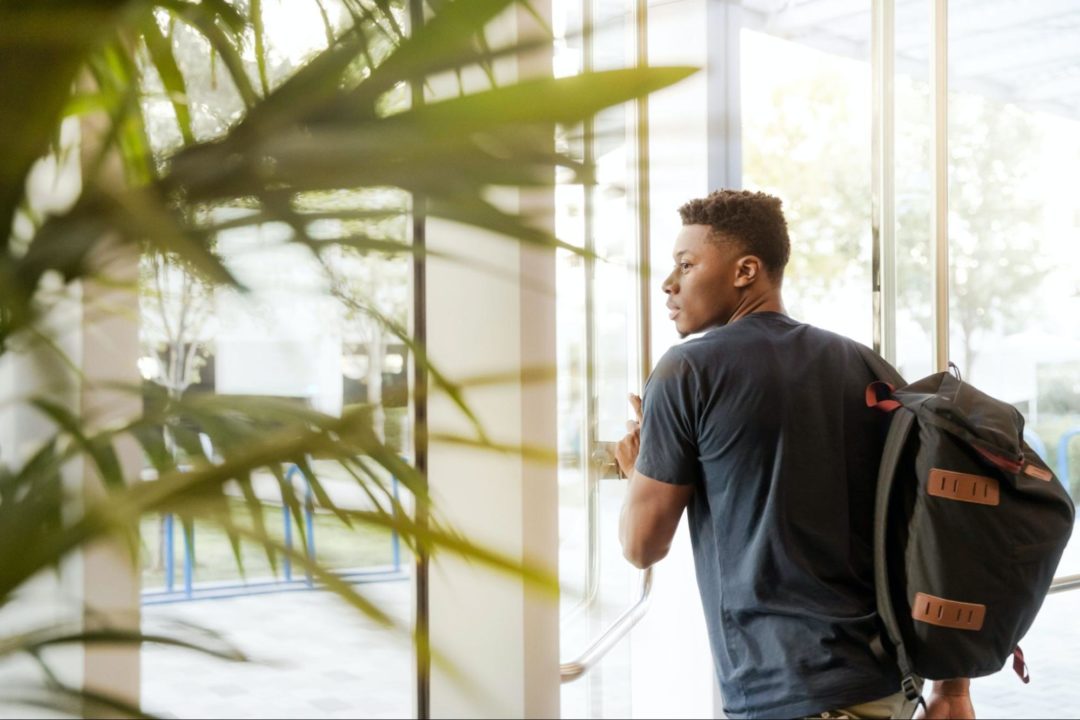 What to Do After a Sober Month Challenge
If you've done any sort of sobriety challenge, whether that's Sober September, Dry January, or any other sober month or a weekend without drinking, you may be wondering where to go from there. As a first step, you can join our moderated support group, Turning a sobriety challenge into a lifestyle, to continue to build upon your progress. If you're not looking for a completely sober lifestyle at this time, you can also document what you've learned throughout your sober month and identify new boundaries that meet your goals and aspirations. There are many people in the Monument Community navigating moderation, and they are here to support you throughout your journey. 
If your sobriety challenge was really difficult, there's absolutely no shame in that. You deserve support to change your relationship with alcohol. There are tools like medication to stop drinking and online alcohol therapy to empower long-lasting progress. Whatever path you choose, know that it's always a good time to build healthier habits, and that you deserve support 365 days out of the year. 
Disclaimer: Our articles and resources do not constitute clinical or licensed therapy or other health care services. If you need counseling or therapy services please contact a licensed provider. If this is a medical emergency, call 911.