If you're exploring treatment to change your drinking, you're practicing self-care. And that's something to be proud of.
Establishing a healthy relationship with alcohol, whether that means moderating your drinking, or stopping altogether, can give you so much more out of your life.
So, why do only 10% of people with alcohol use disorder get treatment in the current system?
Reasons include cost, rigid treatment modalities, stigma, and more. We built Monument to break down these barriers.
If you've thought one or more of the below treatment myths to be true, it's not because you're uninformed. It's because for many years, these myths were perpetuated, and there was no alternative way of thinking. There weren't options for everyone. Treatment wasn't personalized. There wasn't the science and research to support an evidence-based approach.
But that's changed. We're working with leading experts and clinicians to re-write the rules, and debunk these myths for good.
Myth 1 👩🏽‍⚕️: "Unhealthy drinking is a personal failing. Why would I talk to a doctor?"
Fact: Alcohol use disorder is a medical condition, like heart disease is.
Alcohol use disorder (AUD) is a medical condition that can be diagnosed by a physician and treated with evidence-based tools. Drinking habits are not in any way related to someone's moral compass or understanding of right and wrong. AUD is a biopsychosocial disorder, which means biological, psychological, and social conditions interact to influence someone's drinking behaviors.
Unlike many traditional recovery programs, Monument employs tools like online alcohol therapy (including cognitive behavioral therapy modalities) and FDA-approved medication that research has proven to work. We connect members to licensed physicians and therapists specialized in treating substance use disorders. In many traditional programs, counselors and coaches often administer care. Treating AUD like the medical condition it is reduces the stigma, and increases the likelihood of patient success.
Myth 2 📉: "My drinking isn't severe enough to seek support."
Fact: Alcohol use disorder is diagnosed on a spectrum from mild to severe.
Severity of alcohol use disorder is diagnosed based on 11 criteria, and depending on the criteria you meet, you may either receive no diagnosis, or a mild, moderate, or severe diagnosis. And here's another fact: no matter where you are on that spectrum (or if you aren't at all), you can build a healthier relationship with alcohol. At Monument, our physicians and therapists consider your diagnosis, medical history, and goals in crafting an online alcohol treatment plan. And that will look different for everyone, whether your drinking is more mild, severe, or anywhere in between.
You don't need to 'hit rock bottom' to make the choice to live a healthier live. If your drinking is no longer enabling you to live the life you want and deserve, it's a great idea to create distance.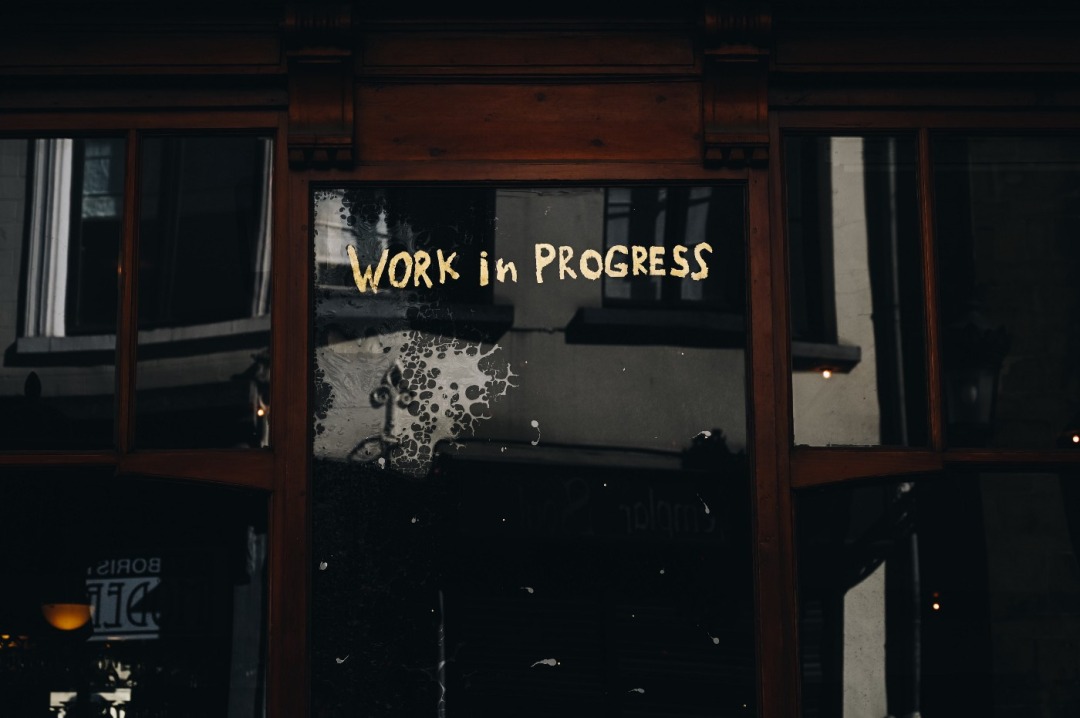 Myth 3 🏷️: "They're going to make me say I'm an alcoholic."
Fact: drinking is something you do, not who you are.
And more importantly, it's something you can change. So why would we make you label yourself with a temporary behavior? If you find freedom in using that terminology, we encourage you to identify however is most empowering to you. But you will never be asked to label yourself in any way.
Our CEO & Co-Founder Mike didn't identify with the word, which was a big barrier for him getting the treatment that helped him get and stay sober.
In the Monument community, including the forum and therapist-moderated support groups, you don't even have to share your name if you want to remain truly anonymous. We hope one day changing your drinking will be a point of pride, and something we want to shout from the rooftops. However, we recognize we have work to do to reduce the stigma, and encourage you to remain as anonymous as you feel comfortable with.
Myth 4 ♾️: "If I start treatment, I have to commit to a lifetime of abstinence."
Fact: "You don't need to see the entire staircase to take the first step."
Many Monument members join with goals for moderation, and after working with a physician and therapist, determine sobriety might be the best goal for them. And vice versa. Some members join with the intent to stop drinking entirely, and later explore how they might be able to build a healthy relationship with alcohol through moderation. This journey is rarely a linear one, and you're allowed to change your goals and aspirations as you build a deeper sense of your ideal self.
Regardless of where you are, you don't need to know where you want to be to take a closer look at your relationship with alcohol. Join a support group. Reach out to a sober community. Read a few expert insights. These steps can amount to meaningful self-reflection and enable change.
Myth 5 📅: "If I drink, I have to start all over again."
Fact: Progress doesn't go away with a setback.
If day counting is motivating for you, we encourage you to keep at it. However, "continuous days sober" or "continuous days moderating" are not the only way we can measure success. Because days, weeks, months, or even years of progress aren't washed away with a drink. We view progress as committing to better understand your needs, building alcohol-free coping mechanisms, practicing healthier self-talk, building productive boundaries, and so much more.
If you do drink in ways that are inconsistent with your goals, we encourage you to work with your physician and therapist to understand why, align on a plan to reduce the likelihood of it happening again, and continue to build upon your achievements to date.
Myth 6 🕒: "I don't have time for this right now."
Fact: Treatment can happen on your own time.
Life shouldn't have to stop for treatment. That's why we connect members to support groups, and therapists and physicians (your 'Care Team') entirely via video chat. And we offer flexible scheduling that works around your life. On average, a member connects with their physician and/or therapist within one week of signing up for Monument. We know you're busy, which is why we want to make fitting in treatment as easy as possible. You can also reschedule virtual appointments as needed.
Myth 7 ⌛: "It's too late for me."
Fact: It's not.
If you feel like you've tried everything to quit, or have been drinking heavily for too many years to make a change, we understand why that can be intimidating. But our clinicians have worked with people who have been drinking in unhealthy ways for many, many years, and have made a meaningful change.
It's not too late to treat a medical condition with a medical solution. It might be challenging to build new habits, and rewire your thought processes, but you don't have to do it alone. You can check out our resources including expert insights, connect with others navigating similar challenges in the community, and work with leading clinicians who have seen whatever you're going through before. You CAN do this.
Disclaimer: Our articles and resources do not constitute clinical or licensed therapy or other health care services. If you need counseling or therapy services please contact a licensed provider. If this is a medical emergency, call 911.