While flipping the calendar doesn't change the state of our surroundings, it can inspire us to look inward and make meaningful personal changes, especially regarding our relationship with alcohol. To help you start the new year off strong, we polled 6 Monument therapists about how to make your new year aspirations a reality.  
Q: What advice would you share with someone who has set new sobriety or moderation goals in the New Year?

Sabrina LCSW, CASAC: "Let yourself visualize what you want to achieve by changing your drinking habits, and set some very concrete goals to start. Make decisions about how you will portion your drinks and what activities will replace time spent drinking. The more you can begin with tangible adjustments, the more likely you will be able to sustain your goal."
Kelly, MAC, LMHC: "When making decisions, ask yourself 'is this going to help me reach my goal for sobriety or moderation?' Try measuring your progress by looking at all the right decisions you made in a 24 hour period. Then try to turn those good decisions into habits. And be compassionate towards yourself!"
Marjorie, Psychotherapist: "Establish boundaries between yourself and places and people that might trigger your unhealthy drinking habits. Build a support network with loved ones, and explore alcohol support groups, medication to stop drinking, and alcohol therapy. Every aspect of progress, whether small or large, is still progress. Soak in the happiness of small victories, as they often lead to larger successes. And remember: we are all human and inclined to make mistakes. Any error or setback only allows you the opportunity to try again."
Adrianne, MA, LPC, CAADC: "Take it one day at a time, sometimes one minute at a time. Sobriety is a process, not an event."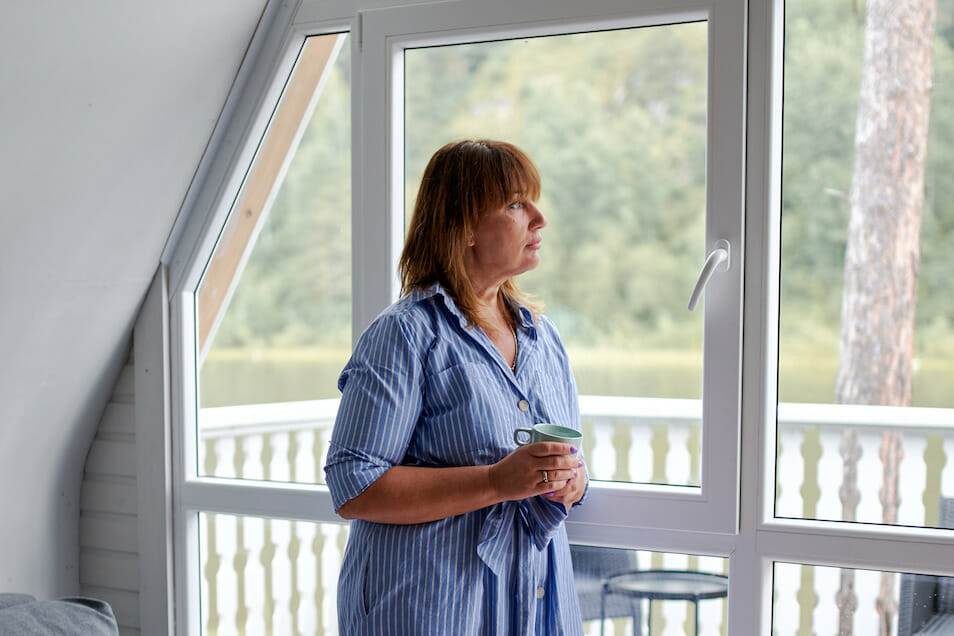 Q: What are common misconceptions people have about making changes around the New Year?

Sabrina: "We live in a very quantifiable world so we often think we need to measure a habit change by counting days, drinks, etc. These are definitely great indicators of progress, but they don't show the entire picture. Changing your drinking requires both a habit change and a relationship change. For example, changing your drinking might require building healthier coping mechanisms, or addressing co-occuring conditions through therapy, which are not as easily measured. You will continuously learn more about how these two areas intersect, which makes everyday a new day." 
Mark, BC-TMC, LMHC: "A common misconception is that failure is an unwanted consequence. Failure is absolutely a necessary part of growth. The way we learn from our setbacks determines how our brain can devise a way to overcome the next challenge."
Navigating relationship challenges while managing your drinking
Relationships are complex. And the challenges that come with changing your drinking can add additional complexity and stress. Join an honest discussion about cultivating healthy relationships through sobriety or moderation.
Check out the Schedule
Sabrina: "Oftentimes the changes we make in the New Year are fueled by regret or the urge to compensate for indulgence during the holiday season. On the surface you may feel genuine excitement for a fresh start, but your motivation may be driven by a feeling of inadequateness. You are not alone in this. Try to lead with a recognition of your strengths and ability to make meaningful changes."
Q: How can you make your New Year's motivation last?

Marjorie: "Remember why you started. Be honest with yourself as to WHY you made your goal. This sense of honesty will be the single most motivating factor to keep you going. Understand that if you desire change, you need to change what currently isn't working." This can also help prevent the fading affect bias. 
Sabrina: "Recognize your preferred 'style' of growth. Can you start with this hardest part of a task first or do you prefer the "small wins" to begin? How do you like to structure your to-do list? Align with your natural rhythm for progress. This may also mean trusting your inner guide when you realize that a new framework may help with defining what success, capacity, and health look like for you."


Mark: "One key to success is to stay organized and accountable. Document your drinking with a chart to increase awareness of the frequency, amount, and duration of time that you drink. Regularly attend meetings such as the alcohol support groups offered by Monument. Try asking the group for resources such as books and articles to read. This is a process: you are not expected to be an expert and get everything right the first time."
Q: And finally, what is a lesson you're taking with you from the past year?

Marjorie: "I've learned that 'every storm runs out of rain.' For me, this means that challenging days or situations will surely subside. Thus the main lesson I am taking from the past year is, with every challenge experienced, there develops a sense of clarity and, with clarity, comes the opportunity for growth."
Mark: "As a therapist, I have learned that the human spirit is tremendous, especially when faced with difficult times."
Gretchen, LMFT: "To slow down and observe the strength in collective healing. These will be lessons I keep for a lifetime."
Adrianne: "Life is short!"
As we embark on a new year, we may also take with us a new perspective and determination to authentically care for those around us, and importantly, genuinely care for ourselves. At Monument, we're here to help you maintain and celebrate your moderation or sobriety goals. Whatever next year has in store, you are not alone.
Disclaimer: Our articles and resources do not constitute clinical or licensed therapy or other health care services. If you need counseling or therapy services please contact a licensed provider. If this is a medical emergency, call 911.