It comes up over and over in recovery circles: a support system is extremely valuable for getting and staying sober.
"Isolation and loneliness are well-known triggers for alcohol and other substance use," says Ruby Mehta, licensed clinical social worker. "Having a support system can improve feelings of connection and self-acceptance which are often lacking for those with a substance use disorder." 
It's no wonder that building a support system is so important in recovery, whether you're just starting out or already well underway in your sobriety. "Knowing there is someone in your corner you can call who won't judge you increases the chances of staying sober, especially when hit by alcohol cravings," Mehta says. "Additionally, when we feel close to someone else or are embraced by someone, the chemical oxytocin is released. Oxytocin helps reduce stress, regulate emotions and create positive feelings—making it less likely that someone will turn to alcohol for these things." 
Read on for expert tips and resources for building a support system in recovery. 
1. It's okay to start slow and start small. 
You don't need to jump into a huge group of fellow sober folks in order to get and stay sober, if that's not your thing. "While I think having a support network in early sobriety can be really helpful, I also know people that did not want to be around others when they first got sober," Mehta says. "I want to normalize that it is okay to start slowly and start small. I would encourage someone newly sober to try a few different types of communities if they don't feel like they've found their groove right away."
Take time to explore the many different recovery communities and support groups that are out there in order to help your sobriety. You don't need to be limited to the types of groups you've always seen on TV or the recovery modality that worked for your friend. And don't rush it, advises DL Grant, recovery coach. "The important thing to remember is that there are so many avenues," Grant says. "Building a support network might feel overwhelming but just take baby steps!"
2. Figure out what kinds of support you truly need. 
When it comes to putting your support system together, you want to make sure that the support you're getting is the support you truly need. Don't settle for anything less than that, but know that it may take some time to figure out what it is that you need, especially if you have spent many years drinking. For instance, if you spent many years drinking to calm your anxiety, perhaps the kind of support you need involves therapy or medication. Or if you drank because you were uncomfortable with your LGBTQIA identity, then perhaps finding a queer recovery community is what you need. Most importantly, it's about determining who you may get that support from. 
"Support networks can be made up of friends, family, doctors, therapists, coaches, support groups, forums, etc., so I recommend doing some self-inquiry and digging into what kind of support you actually want and need," Grant says. "Are you someone who works well in group settings? If so, joining an alcohol support group that aligns with your needs and values is a great place to start building connections. Are you an online forum type? Reddit and other websites have amazing sobriety communities where folks jump in when they need support. If you are more of a 1:1 type, getting a therapist might be a great place to start."
Mehta agrees, reminding us that "a support network does not necessarily have to be a sober community." "A support network can consist of anyone who you feel supported by—whether that is family, close friends, a therapist or coach, or anyone else that is in your corner."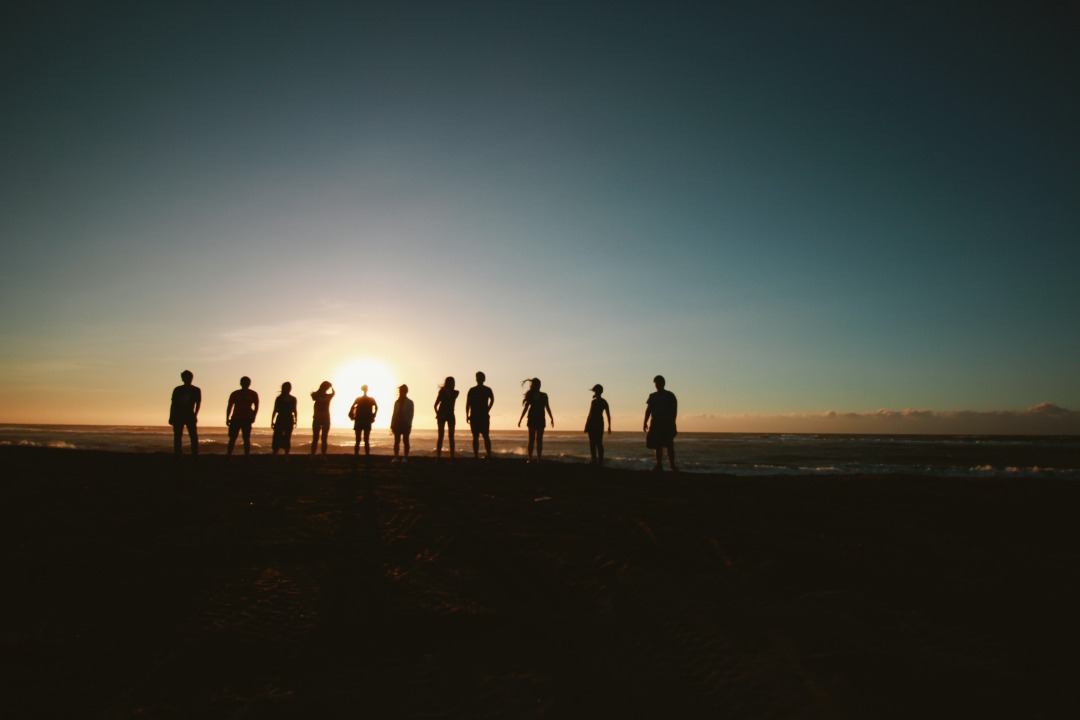 3. Delve into the online world of sobriety. 
When it comes to getting support, you don't have to just look at the people in your life right now. The online world of sobriety has plenty of resources, and can be a great place to start if you are not yet ready to tell your family, friends, or therapist about your recovery journey. "We are lucky that there are a lot of options these days on finding a sober community," Mehta says. 
You can also start by adopting various sobriety influencers as your community by following sober influencers, reading recovery-themed blogs, or listening to sobriety podcasts.

4. Find inspiration to learn a growth mindset.
As you enter and grow in your recovery, it's important to develop a growth mindset. One way to do that is by building up your support network and including resources from others on how they themselves have learned in recovery. Recovery coach Andrea Shaw explains: "The more you see others living the way you'd like to live, the easier it is to switch from a fixed (i.e."Why can't I drink?/"What's wrong with me?") mindset to a growth (i.e. "I'm choosing not to drink because my life is better without it") mindset." To do that, she recommends TED talks, recovery-themed meditations, and picking up a few good sobriety-themed books. 
"The aim here is to get images, words, and inspiration from others who are traveling the same path," Shaw says. All of these books and other resources can be a part of your support network, too, even if they're not people you are actively talking to; they are still connections you are forming. 
Grant also suggests using Google to find inspiration and resources to add to your support network. "Over time, I have come to understand what terms will help me discover the types of resources I want to access," Grant says. "I know that I wanted to get sober without AA and so I searched for alternatives and checked out anything I could find. This was incredibly helpful in discerning what did and did not work for me. I also went to the groups and communities that I knew wouldn't work for me long-term and listened to what other folks were doing." As you grow in your recovery, you will likely also expand what your support system looks like. It's okay if one day something works, and the next day it doesn't. That's part of growth, too. 
5. Remember that you're not alone. 
When all of this is said and done, it may still feel like your support system is not quite as strong as you want it to be. This is when you need to remember that you are absolutely, positively not alone in this. Many of us have been through these struggles to find community as we get sober. 
"If you are experiencing challenges within your local community, just know that I hear you!" Grant says. "Getting sober on my own terms involved moving to a new place where I had one friend, less than $1k in my bank account, no job, and no support system. It was wild, and I do not recommend it if you can help it! However, at the time, the recovery landscape did not look how it does now with a wide variety of digital platforms." 
Grant suggests that you delve into creating the community that you need. "There are likely people who feel similarly to you and they are somewhere out there, even if it's only one other person. If you keep doing your thing and building community in the ways you can, you may just find people gravitating toward you. This can be a lonely endeavor, but it is a worthy one. We can create what we need." 
Shaw also recommends finding support through people who aren't necessarily in recovery themselves, but who can be there to support you. "I like to suggest that people pursue their mental Rolodex of mentors, coaches, and advisors," Shaw says. "Think of someone who lives in a way that you'd like to live. Then, a brief email or coffee date might be a good way to build community." 
* * * 
At Monument, we offer a virtual community for anyone looking to change their relationship with alcohol. You can choose from 70+ moderated support groups each week, and connect with others through a 24/7 online anonymous forum. Plus, if you're looking for more clinical support, we can connect you with a therapist and physician trained in helping folks cut down on drinking. We're here for you.
Disclaimer: Our articles and resources do not constitute clinical or licensed therapy or other health care services. If you need counseling or therapy services please contact a licensed provider. If this is a medical emergency, call 911.