With drinks like hot buttered rum and mulled wine served at most holiday parties, you might think it's impossible to find something festive to sip on when you're sober. Party hosts typically offer soda or seltzer as the only non-alcoholic drink options, but it's tough to get into the holiday spirit over a can of LaCroix (unless of course, it's peppermint).

This year, ditch the sparkling water routine and make some brightly colored punch or big-batch alcohol-free cocktails for everyone to savor together—you don't need alcohol to enjoy each other's company, after all!

Best Alcohol-Free Drinks for Holiday Parties
These 10 festive non-alcoholic drinks are quick and easy to make and work great in large quantities. Few flavors say holiday quite like cinnamon, peppermint, and ginger, which is why I've picked these as the perfect drinks for any winter celebration.
1. Peppermint Hot Chocolate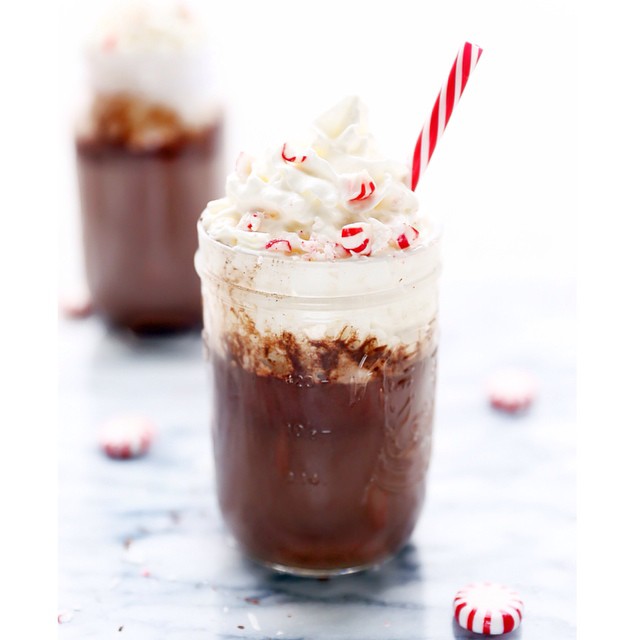 Transport yourself to the Polar Express with a steaming mug of this peppermint hot chocolate. This recipe incorporates both cocoa powder and dark chocolate to really amp up the flavor and uses whole milk for creaminess (try oat milk instead for an ultra-creamy, dairy-free option). For larger holiday parties, serve this hot chocolate from a slow cooker for guests to serve themselves. Leave whipped cream and crushed peppermint candies nearby as a topping station.

2. Virgin Sangria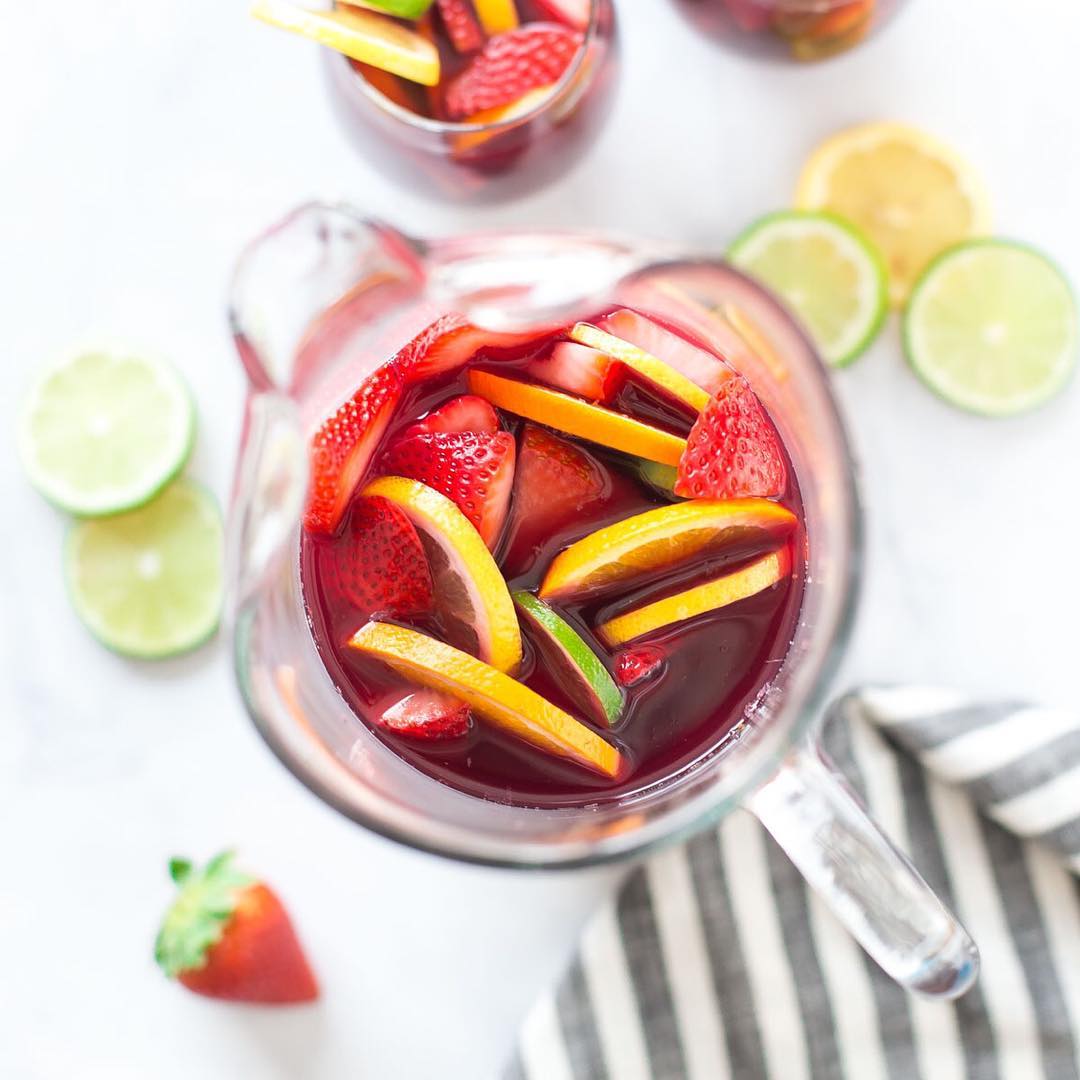 Skip the Manischewitz wine at this year's Hanukkah festivities and make a big batch of this virgin sangria instead. A mixture of red grape juice, apple juice concentrate, club soda, and sliced fruit, this drink can be made ahead of time and served in a large pitcher. Add in the club soda right before you're ready to serve to keep things fizzy.
3. Maple Apple Cider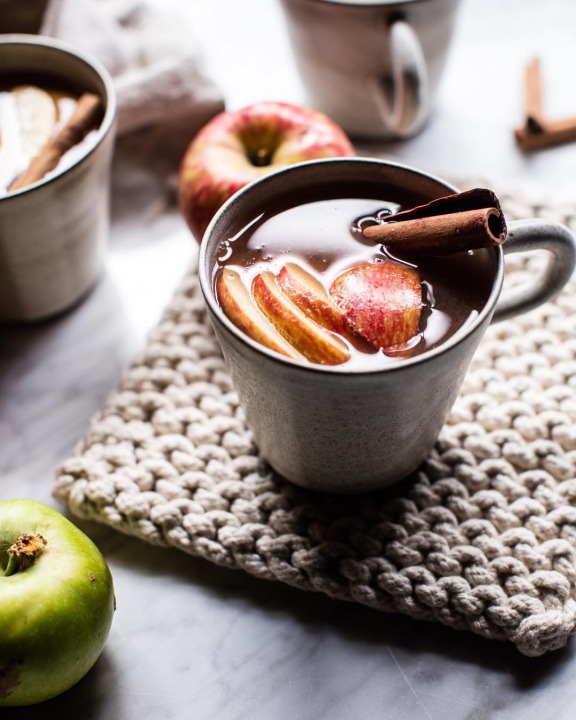 No matter which holiday you're celebrating, warm apple cider is always a good idea when it's cold outside. For a sweeter cider, use Gala or Honeycrisp apples and add a few extra tablespoons of maple syrup. Serve to your guests in a cute mug and top with a cinnamon stick, just because.
4. Turmeric Gingerade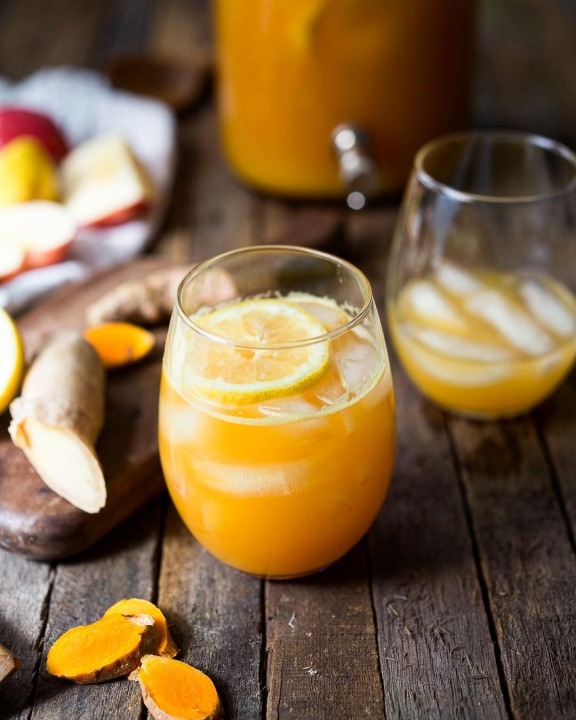 Two of the most underrated drink ingredients, fresh ginger and turmeric, are the stars of this alcohol-free cocktail recipe. Turmeric turns this gingerade a festive orange color, making it the perfect drink for Thanksgiving. To make your batch stretch a little farther, top each glass with sparkling water and serve over ice.
5. Virgin Moscow Mule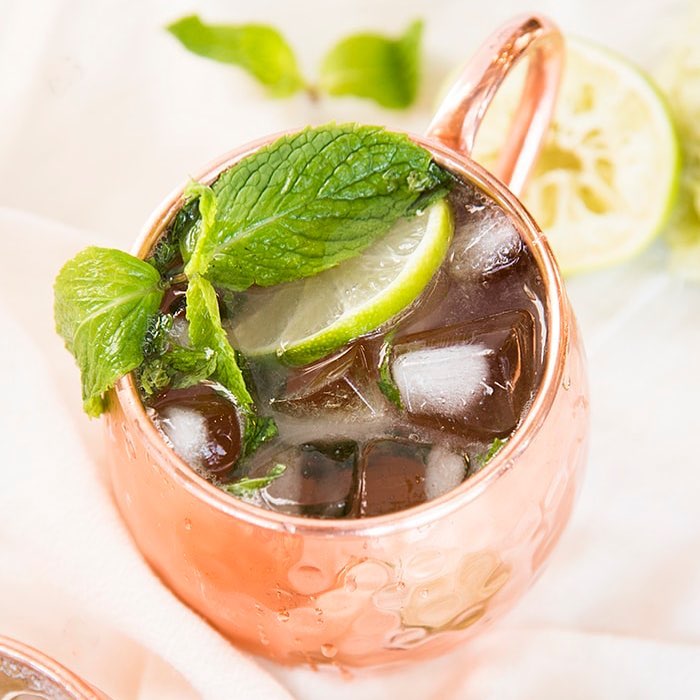 Whether you're hosting a large holiday party or a cozy Friendsgiving, this virgin Moscow mule will hit the spot. A classic combination of ginger beer, lime juice, fresh mint, and club soda, this drink is easily dressed up when you serve it in a copper mug and garnish with a lime wedge.
6. Shirley Temple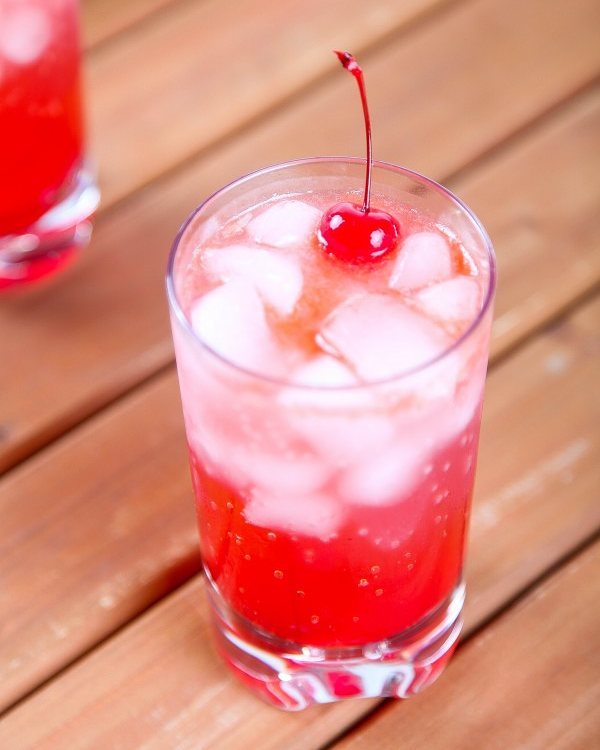 You're never too old to make this childhood favorite. This bright red drink uses a mixture of club soda and lemon and lime juice, but you can easily make a Shirley Temple with Sprite or a citrus sparkling water instead. The cherry on top is non-negotiable!
7. Sparkling Pomegranate Punch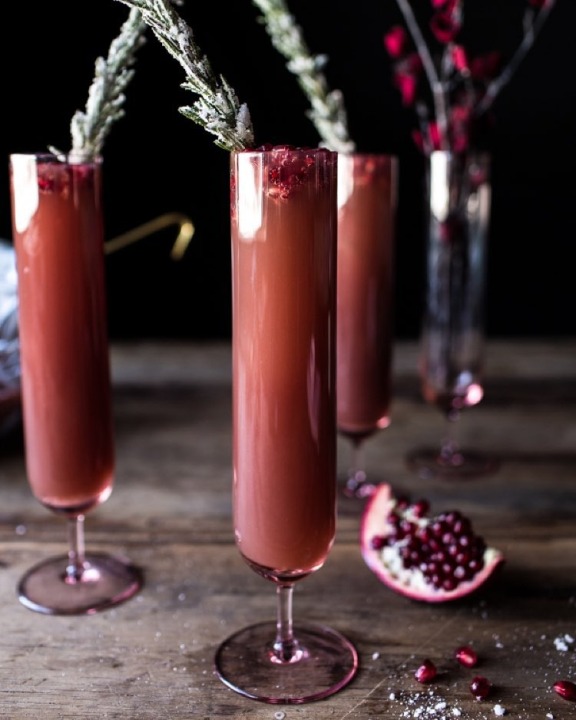 Take advantage of pomegranate season by making this sparkling punch recipe at your upcoming Christmas party. All of the ingredients can be purchased pre-made at the store, so you only need 10 minutes to throw things together. Just note that this recipe uses orange bitters, which contain a small amount of alcohol. Omit the bitters for a 100% alcohol-free drink that's still incredibly refreshing.
8. Kombucha Alcohol-Free Cocktail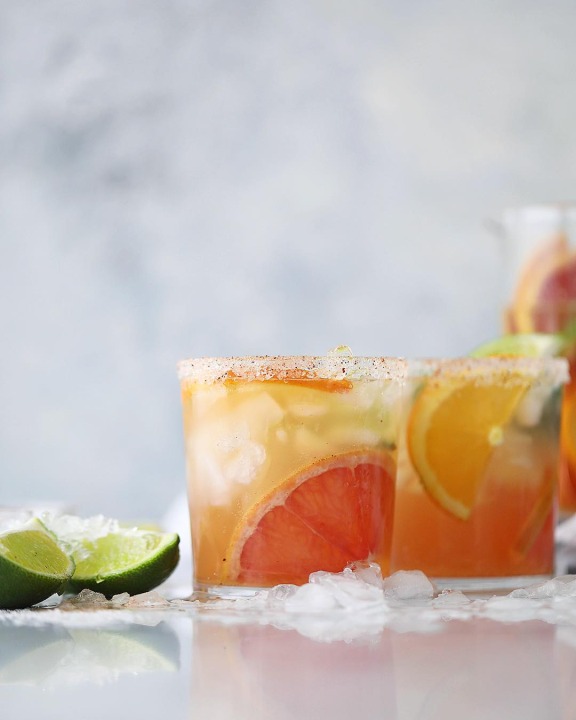 Contrary to popular belief, most citrus fruits are in season during the winter, which makes them some of the best ingredients to use in your holiday non-alcoholic drink recipes. In this kombucha alcohol-free cocktail, freshly squeezed orange and lime juice are perfectly complemented by citrus kombucha and ginger beer. Go all out and rim each glass with salt, sugar, and chili powder to give the drink a nice bite. Keep in mind kombucha does have trace amounts of alcohol. 
9. Grinch Punch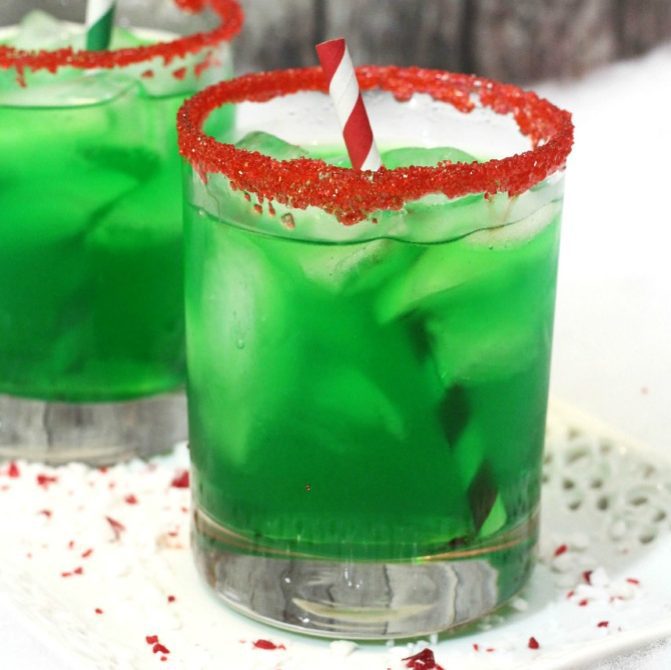 This alarmingly green punch recipe tastes like childhood in a cup. The mixture of Sprite, lemonade concentrate, pineapple juice, and Kool-Aid is sure to make your heart grow three sizes as you catch up with friends and family over a glass. Rim each glass with red sanding sugar to make this punch even more festive.
10. Non-Alcoholic Eggnog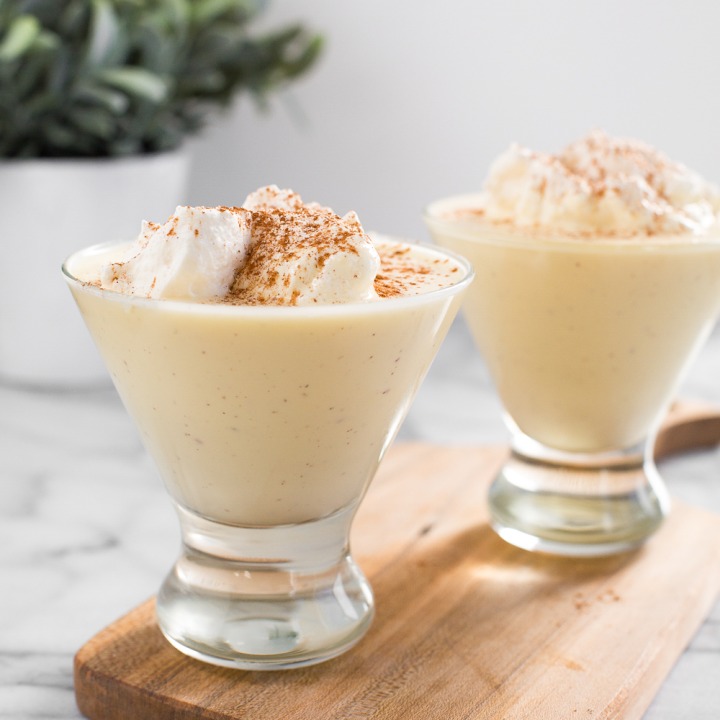 This homemade eggnog is super-rich thanks to the eggs, whole milk, and heavy cream. Don't let your fear of salmonella ruin your holiday party, though. The egg and cream mixture is warmed over the stove to kill all bacteria. Serve this eggnog chilled, or keep it in a slow cooker during the party to keep it warm.
Enjoy Holiday Parties Without Drinking
The holidays are a time of celebration with your closest friends and family. Celebrate together by having festive drink options for everyone, whether they drink alcohol or not. Serving at least one holiday alcohol-free cocktail is something small you can do to ensure each person feels included, and the extra five minutes it'll add to your party prep is absolutely worth it.
Disclaimer: Our articles and resources do not constitute clinical or licensed therapy or other health care services. If you need counseling or therapy services please contact a licensed provider. If this is a medical emergency, call 911.