Major drinking holidays, like Cinco de Mayo, are some of the most triggering days for people looking to practice sobriety or moderation. According to IWSR, People drink more beer and tequila on Cinco de Mayo than on St. Patricks Day or the Superbowl. Cinco de Mayo has taken on a whole new meaning as social media photos joking about "Cinco de Drinko" seem to flood our feeds. 
While it's normal to feel triggered if you're used to drinking on Cinco de Mayo, especially if it's a drinking tradition in your family. However, there are a few things you need to know and several options of things you can do to stay festive while honoring your sobriety or moderation goals. 
The History of Cinco de Mayo
The first thing you need to know is that, unlike what most Americans believe, Cinco de Mayo is not Mexican Independence Day. That's actually September 16th, which falls at the beginning of Hispanic Heritage Month. Instead, Cinco de Mayo is actually the celebration of Mexico's underdog victory over France at the Battle of Puebla on May 5, 1862. 
In the U.S., the celebration came a year later to Southern California as a show of solidarity with Mexico against French rule. By the 1930s, the holiday became a way to celebrate Mexican identity and Mexican-American youth took over the holiday in the 1950s and 60s as a way to build Mexican-American pride. 
Somewhere along the way, starting in the 1980s, Cinco de Mayo became commercialized and the holiday we know today. With the growth of the Latinx community, companies saw celebrating this holiday as a way to gain new consumers. Similar to how liquor companies took over Pride celebrations in June. 
How to Celebrate Cinco de Mayo Without Alcohol
Today, Cinco de Mayo is promoted as a day to celebrate Mexican food and culture, but many folks also use it as an excuse to throw a party and drink margaritas. 
But considering that the margarita was invented in the U.S., not in Mexico, it doesn't even necessarily make sense to celebrate Mexican culture by drinking them. A great way to celebrate Cinco de Mayo sober is by creating some new alcohol-free traditions. These may include celebrating Mexican culture. Here are some ideas on how to honor the history of the day. 
1. Shop Mexican and Mexican-American brands.
If you want to celebrate and support Mexican culture on Cinco de Mayo, why not spend all that money you're saving by not buying booze on some cool products from Mexican-owned companies? Some favorite fashion brands include Josefina by Vero Solís, Roberto Sánchez (who has been worn by celebs like Bad Bunny, who is Puerto Rican), and Pink Magnolia. Some other favorites are Brujita Skincare, Melt Cosmetics, Casa Gutiérrez Nájera, Breuer Studio, and Direct from Mexico for home furnishings. You can also shop from Mexican and Mexican-American food brands such as Siete Family Foods, Herdez, and Cholula Hot Sauce, or just shop for Mexican food favorites on MexGrocer.com. 
2. Watch films by Mexican directors.
If you're into pop culture or film trivia, you might already know that there is a trio of Mexican directors who have been winning a lot of awards lately. Their names are Alejandro González Iñárritu, Guillermo del Toro, and Alfonso Cuarón. If you are looking for something to do on Cinco de Mayo that doesn't involve alcohol, why not watch a movie or two or three by one of these modern-day greats? Some favorite Oscar-nominated and Oscar-winning films include Roma and Gravity by Cuarón, The Shape of Water by del Toro, and The Revenant and Birdman by Iñárritu. You can also watch some of their older films, such as Y Tu Mamá También by Cuarón, Amores Perros by Iñárritu, and Cronos by del Toro.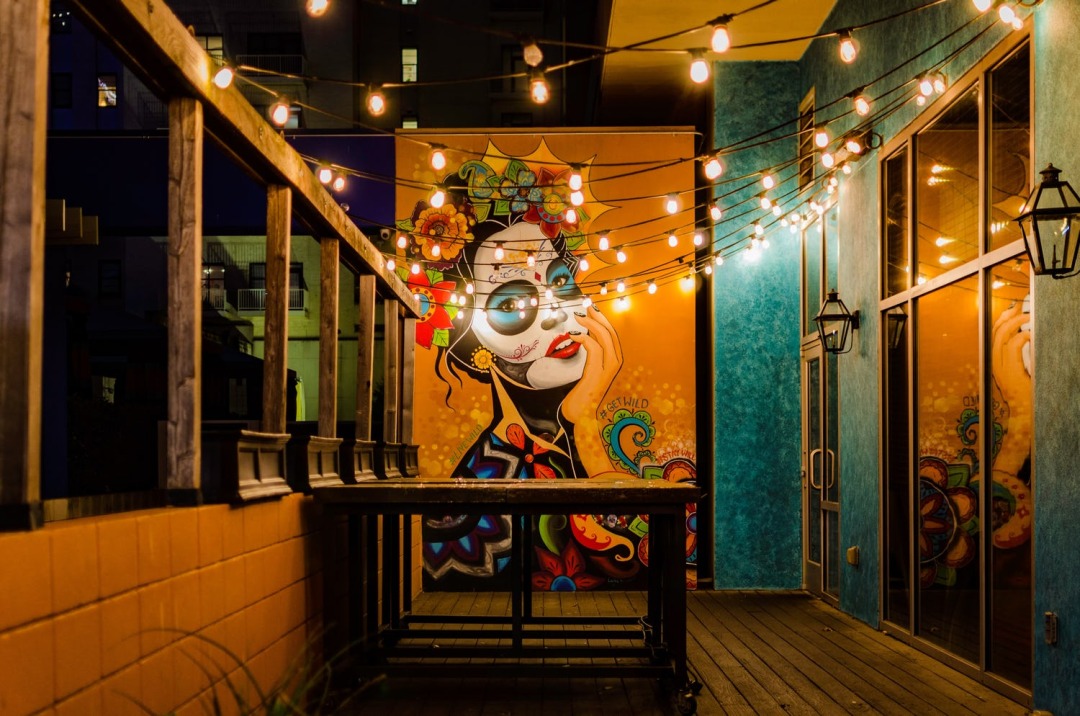 3. Cook up or shop for Mexican food.
Although most people think of guacamole when they think about celebrating Cinco de Mayo, there's a lot more to Mexican food than chips and dip, or tacos for that matter. In fact, since Cinco de Mayo is technically a celebration originating in the Puebla region of Mexico, you could try some regionally specific food. Foods from Puebla include mole poblano (a sauce made of chocolate and peanuts), chalupas (a lightly fried corn tortilla topped with some kind of meat), cemita (a type of Mexican sandwich), and chiles en nogada (a green chile stuffed and covered with a white, creamy walnut sauce and pomegranates—the green, red, and white color combination is meant to duplicate the Mexican flag). 
4. Learn about Mexican culture.
Cinco de Mayo is a great opportunity to learn more about Mexican history and culture. You can start by reading some Mexican history books or learning about Mexican history from the History channel. You can watch a documentary about Mexico or learn about different types of Mexican music. There are also several Mexican podcasts you can check out. 
5. Donate to Mexican American Legal Defense and Educational Fund.
Redirecting some of the funds you may be saving by not drinking on Cinco de Mayo to a worthy cause is a rewarding way to celebrate the day. Consider donating to the Mexican American Legal Defense and Educational Fund. They help to educate about voting rights, supporting DACA and Dreamers, information about scholarships, and all kinds of other support and fighting for Latinx civil rights. You can also check out if there are any local organizations in your area that you'd like to support. 
* * * 
When it comes to not drinking on the big alcohol-fueled holidays like Cinco de Mayo, one of the best things you can do to avoid triggers is to just do something else. It's sometimes easier said than done. Sometimes, a friend's invitation to your favorite Mexican restaurant or a family gathering can trigger the urge to drink. But remember that it's okay to say "no". You don't owe anyone an explanation. If you're ready to have a conversation with your friends or family, are some tips for how to tell them you're not drinking. Remember, however you decide to spend the day without alcoholic is a choice to be incredibly proud of.
Disclaimer: Our articles and resources do not constitute clinical or licensed therapy or other health care services. If you need counseling or therapy services please contact a licensed provider. If this is a medical emergency, call 911.