Sobriety is one of the greatest gifts that you can give yourself. Alcohol-free living provides the mental clarity to embrace and hold onto who you are while navigating the intricacies of the world. This type of presence is also an excellent way to approach Valentine's Day, whether you are single or coupled up. Being completely present with your loved one can add depth to your existing bond. Likewise, being fully in tune with your needs and wants is a great way to honor yourself if you're spending the holiday solo or are navigating dating while sober. If you're planning on an alcohol-free Valentine's Day, things might look a bit different for you than they have in the past.
You could be learning to love yourself, currently dating someone new, planning to hang out with your besties, spending some time alone with your partner, or trying to get through a breakup. Regardless of how you're spending this Hallmark holiday, here are a few ways to spend the day without alcohol.
How to Be Single and Sober on Valentine's Day
The beauty of being single around Valentine's Day is that you have complete control over how you'll spend the day. Take a note from Parks and Rec character Leslie Knope, who brought us Galentine's Day. While this technically means hanging out with your girlfriends on the day before Valentine's Day, it's really just a day to celebrate your friends of any gender. Since you're not drinking, you might forego alcohol-centric brunch plans and opt for something a little different. Maybe you go for a picnic in the park (assuming weather permits) where everyone brings their favorite picnic food to share, or you opt for a fun outing like a hike, game night, or drive-in movie.
If you plan on spending the day solo, mindset coach Amanda Kuda recommends something she calls "Counting I Love Yous."
"Be open to what romance looks like," she says. "Romance doesn't have to mean sex. Spend 24 hours collecting indirect 'I love yous': lingering eye contact while ordering a coffee, someone holding the door open for you, or a casual nod while walking down the street. We take these as normal gestures, but it's really someone taking the time to care about you."
Since you're celebrating sans alcohol, it's easier to hone in on these little gestures and really cherish them. To make your solo day really feel like a treat, take yourself out on a date and plan to do all your favorite things. Get yourself lunch at your favorite spot, peruse the bookstore or your chosen local shop, opt for a pedi or massage, and then cozy up at home with a movie, book, or show.
If You Want to Let Your Freak Flag Fly
Experiment if you're comfortable. It's important to note that if you're still navigating your sexuality and sensuality without alcohol, it might not be the right time to experiment in this way.
If you're comfortable, however, Valentine's Day provides the perfect opportunity to do a little research. Is there something you or your partner want to try in bed? Use this day (and every day) to amplify your voice in the bedroom and communicate your wants and needs – especially if they've changed since you began your sobriety journey.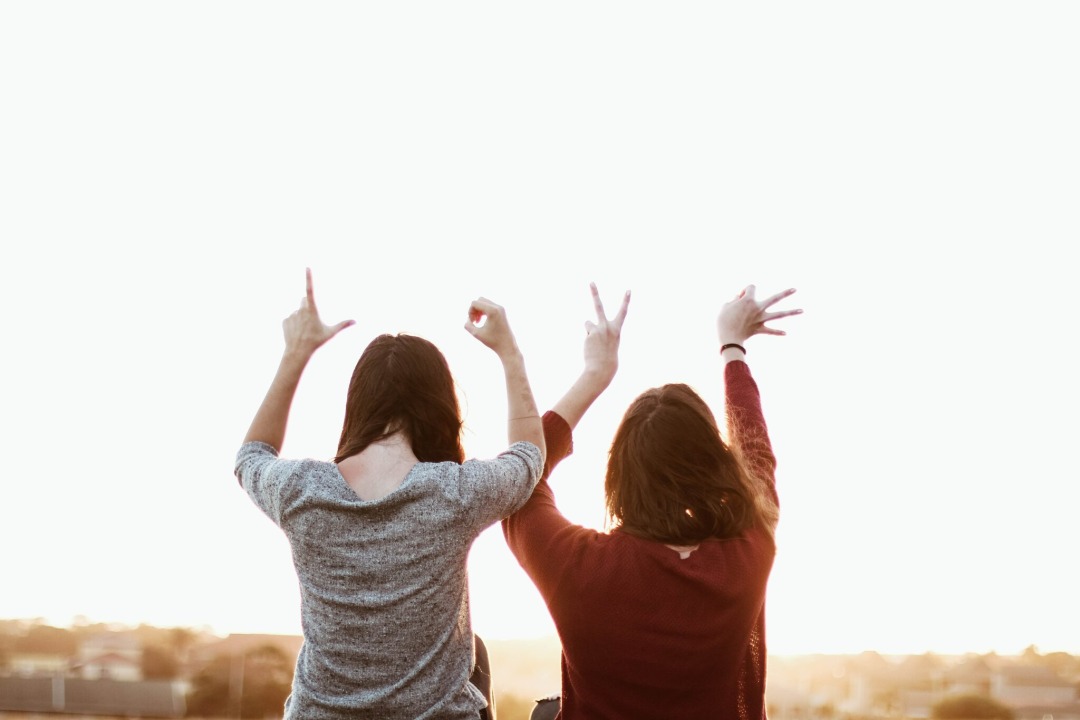 How to Have a Kid-Friendly Sober Valentine's Day
Opting for a family affair on Valentine's Day is a great way to make new alcohol-free traditions and involve the whole family in this day about love.
Cook a nice meal together, selecting the recipe as a team, then delegating tasks out to different family members. Depending on the age of the children, they can help you concoct the perfect meal. Or maybe they can just hang out and be cute while you're in the kitchen. If cooking with kids sounds like more stress than it's worth—hey, no judgment. If anything, parents need all the options they can get to make life a little easier.
"Once you put the kiddos to bed, you and your beloved can take a bath," says Tayor Smith, a lawyer and new mom, "Enjoy the quiet while you can. Take turns bathing each other and relaxing together."
If You Need A Little Nudge to Get Sexy
Let's be honest. Sometimes we're just not in the mood. Holidays like Valentine's Day can create some extra pressure and anxiety around the subject. Add in an alcohol-free Valentine's Day and things might feel extra awkward. We don't have to have sex just because of what the calendar says.
Instead, try prioritizing some intimate time. Dim the lights, burn some candles, and reconnect with yourself or your loved one. Intimacy can be about mental connection more than a physical connection. Snuggle while chatting about a shared memory. Sync your breath while making eye contact. Gently touch each other along the arms, hips, and legs. Using card decks as conversation starters can also be a fun way to get the juices flowing (pun intended). Single folks can use this time to turn inward and maybe even indulge in some #selflove.
Above all else, remember that enthusiastic consent is the sexiest addition to any Valentine's Day celebration. There is no pressure to leave your comfort zone—especially in the bedroom. If and when you're ready, there are lots of fun activities to try. Until then, just enjoy each other (or yourself!). It really is just another day, so take it one day at a time.
* * *
Whatever you decide to do—or not do—this Valentine's Day, know that you have full freedom to do it your way, and without alcohol. The beauty of sober living is having the opportunity to redefine what special days mean to us and create authentic new memories.  
Disclaimer: Our articles and resources do not constitute clinical or licensed therapy or other health care services. If you need counseling or therapy services please contact a licensed provider. If this is a medical emergency, call 911.