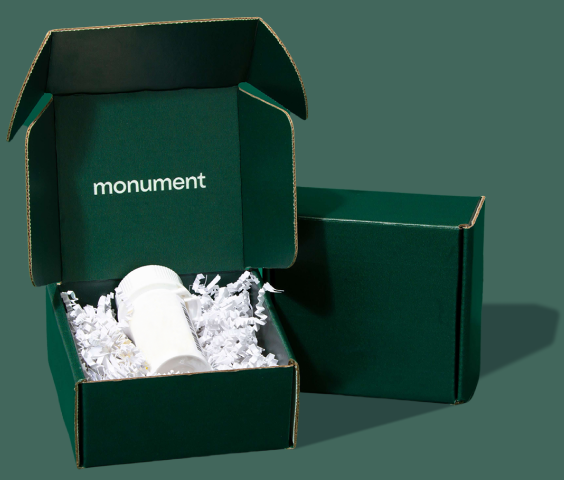 You can stop drinking, and medication can help
Cut back or quit drinking with a treatment plan designed for sobriety or moderation. Plans include medication to combat cravings, and/or specialized alcohol therapy to help you build healthier habits. Take a free 11-question assessment to get started.
Start My Free Alcohol Assessment
Holistic care, all in one place
Community membership
Become a member to access virtual support groups, a community forum, accountability tools, and personalized care from experts who get it.
Access to moderated support groups
24/7 anonymous community forum
SMS-based drink tracker (coming soon)
Daily affirmations
Self-paced guided courses including videos and readings
+ Community membership add-on
Specialized therapy
Includes everything from community membership + virtual appointments and Chat-based messaging with your therapist.
Covered in part or in full by insurance
+ Community membership add-on
Medication-assisted treatment
Meet with a licensed physician to discuss your medication options. Your physician can prescribe medication if safe and appropriate.
Covered in part or in full by insurance
Join Monument
Out-of-network or don't have insurance?
Monument Cash Price list
Price transparency is key to ensuring access and preventing surprise medical bills — especially if you are uninsured or out-of-network. Can't find what you are looking for or have questions about your insurance coverage for a specific service? Email hello@joinmonument.com
| Service | Price |
| --- | --- |
| Non‑insured physician appointment | $100 per appointment |
| Non‑insured bi‑weekly therapy | $149 per month |
| Non‑insured weekly therapy | $249 per month |
Our Evidence-Based Tools
Experts recommend a combination of medication, therapy, and peer support to most effectively reduce your alcohol consumption.
Specialized Therapy
Our therapists are specialized in helping people change their drinking. Therapy helps you manage thoughts about alcohol, build healthier habits, and improve your overall mental health.
Medication Options
Did you know there's FDA-approved medication to help you drink less? We connect you to a physician to discuss what's right for you. Medication is delivered to your door.
Therapist Moderated Groups
Online alcohol support groups provide peer support, expert guidance, and confidential accountability. Unlike in an alcohol rehab facility or in-person meeting, you can join on or off camera, and will never be called on to share.
24/7 Anonymous Forum
Community is a key component of online alcohol treatment, and our forum makes it easy for you to connect with others navigating sobriety or moderation. Share updates, ask questions, and learn from others' experiences.
Join Monument
Steps to get started
I'm interested. Now what do I do?
Sign up & take a survey

Take a brief survey to assess your drinking habits and see how Monument can best support you

Match with your care team

Select a plan, and get matched with either a physician, or a physician and therapist, to customize your treatment.

Make progress

Meet with and message your Care Team for ongoing professional care, and get 24/7 support form the Monument Community.
Join Monument
Member Reviews
Real people, real results
Important safety information
Naltrexone
Naltrexone has the capacity to cause hepatocellular injury (liver injury) when given in excessive doses. Naltrexone is contraindicated in acute hepatitis or liver failure, and its use in patients with active liver disease must be carefully considered in light of its hepatotoxic effects. In the treatment of alcohol dependence, common adverse reactions include difficulty sleeping, anxiety, nervousness, abdominal pain/cramps, nausea and/or vomiting, low energy, joint and muscle pain, headache, dizziness and somnolence. This is not a complete list of potential adverse events associated with naltrexone hydrochloride. Please see Full Prescribing Information for a complete list.
Disulfiram
The most common side effects of Disulfiram may include drowsiness, tiredness, headache, acne, and metallic-like taste in the mouth. Call your doctor if you have signs of serious side effects such as decreased sexual ability, vision changes, numbness of arms or legs, muscle weakness, mood changes, seizures, or confusion. Do not take Disulfiram if you are allergic to any of the ingredients. If you begin to have signs of an allergic reaction, then seek immediate medical attention. Avoid consumption of alcohol while taking this medication, as it may lead to adverse side effects. Talk to your doctor about the history of your medical conditions including if you have or have had diabetes, underactive thyroid, brain disorders, liver or kidney disease, personal or family history of regular use/abuse of drugs. Certain drug interactions may lead to serious adverse side effects. Let your doctor know about any other medications you are taking. This is not a complete list of potential adverse events associated with Disulfiram. Please see Full Prescribing Information for a complete list.*Monument Inc. provides administrative and business support services to independent medical and clinical practices and providers. Monument Inc. does not provide medical or clinical services and does not own medical or other clinical practices. All medical services are provided by Live Life Now Health Group, PA d/b/a Live Life Now Medical Group. All counseling and therapy services are provided by independent licensed practitioners including licensed clinical social workers (LCSW) and licensed mental health counselors (LMHC). Individuals should contact their physician or therapist with any questions about their treatment.
See how drinking less can give you more
You deserve the emotional and physical benefits of sobriety or moderation, and they are within reach with Monument.
Join Monument